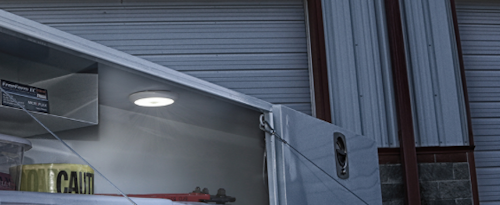 Safety equipment: ECCO has released two SAE Class I LED lightbars previously available under the PSE Amber brand. ECCO's 21 and 27 Series Lightbars are versatile and powerful warning devices suitable for a range of vehicle types and duties. There are numerous options and lengths available, and the lightbars can either be mounted permanently to the vehicle or mounted using an optional roof-mounting kit.
The 21 Series features LED modules with TIR optics, a durable aluminum chassis, polycarbonate lenses and a sleek, low-profile design. Available in nine standard configurations with available customized design, the 21 Series can be configured with either centrally-controlled or independent, flashing-warning modules, offering a choice of either 3, 4, 6, 9 or 18 LEDs per module, including dual-color options.
The significantly taller 27 Series utilizes the same chassis but features reflective LED modules. Available in seven standard configurations, the 27 Series is also fully customizable, offering a choice of either 3, 8, 12 or 22 LEDs per module, including dual-color options.
Stop-Tail Indicator, worklamp/takedown and alley light modules are also available as well as an integrated Safety DirectorTM to control the rear-warning modules independently.
"After reviewing PSE's brand portfolio during ECCO's 2014 acquisition of PSE Amber, we identified these lightbars as their most successful products already proven in the market," said Global Director of Product Marketing Wendy Newton-Huckabay. "And now they are available under the ECCO brand making them available to a much wider audience."
About ECCO Safety Group:
ESG is an umbrella organization providing centralized, global support to its business units. Headquartered in Boise, Idaho (USA), ESG operates nine manufacturing facilities on four continents, along with an additional four sales offices in Europe, Australia and China, together employing 900 team members. Globally, ESG serves more than 3,000 OEM, private label, fleet, and aftermarket customers in a range of industries from heavy construction and material handling to utilities and emergency services.
For more information about ECCO or other products, click here to go to Utility Products' Buyers Guide.