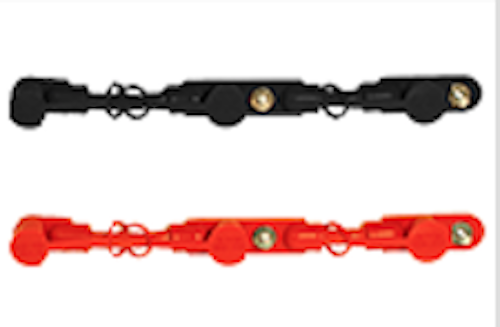 Stored energy: QuickCable Corp. a manufacturer of connectors, cable/cable assemblies, tools, and accessories for the energy storage industry, introduces its new Group 31 multi-battery wire harness designed to link two (2) or more batteries together. The multi-battery harnesses are a cost effective solution for OEM replacement assemblies in heavy duty vehicles and equipment.
The Group 31 harnesses protect cable and connectors from corrosion, due to the extreme/harsh environments they exist in. These wire harnesses are ideal for applications that use multiple group 31 batteries in heavy duty transportation, fleet service and tractor/trailer supply. The addition of this line will enhance the existing offering to our heavy duty and fleet support markets. "QuickCable understands these support businesses value efficiency and ease of use" stated Teri Kelly, product manager, QuickCable. Kelly also stated, "The harnesses will simplify maintenance replacement operations as well as provide a quality alternative to OEM assemblies". Our priority is to provide quality and innovative solutions for the benefit of our customers.
About Quick Cable Corp.
QuickCable is recognized as a leading manufacturer of connectors, cable, cable assemblies, and tools for the energy storage industry. We are Direct Current (DC) specialists. Our components, assemblies, and systems are used wherever high performance and reliability are critical, in power generation, renewable energy, transportation, construction, logistics, and aviation. Our battery enclosures, racks and containment systems, together with related battery maintenance and safety products, assure the safe and optimal use of energy storage.
We engineer and manufacture in the United States and Canada and distribute globally. Our valued workforce is committed to our customers' success through innovative products, custom solutions and unrivaled service.
For more information about QuickCable or other products, click here to go to Utility Products' Buyers Guide.