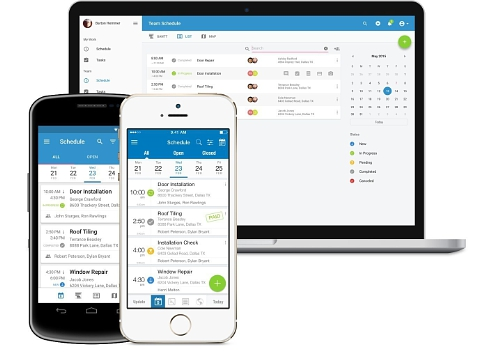 Utility equipment: Flicent Inc. announces the commercial release of FieldPulse, a multi-platform business management software solution designed to put modern tools with realtime information in the hands of service businesses everywhere. FieldPulse allows businesses to easily schedule customer jobs, dispatch team members, and send out invoices via phone or computer browser, giving them everything they need to manage operations right at their fingertips.
"FieldPulse was developed for service businesses with mobile workforces serving customers at their homes and businesses. We provide managers the tools to run operations while also keeping a pulse on the activity across the company, whether they're in the office or on the go. On the flip side, we also enable field workers to retrieve job details, give status updates, and handle invoicing," said Gabriel Pinchev, CEO and Founder of Flicent Inc. "By empowering all employees with technology, we help you increase efficiency, cut down on costly mistakes, and better serve your customers. With streamlined operations for employee dispatching and customer management, FieldPulse allows you to take on a larger workload and make more money."
FieldPulse is now available via the iOS app, Android app, and computer browser-based WebApp.
Cary Cooper, Chief Customer Officer, proclaimed: "We want to make FieldPulse the go-to solution for service businesses everywhere by offering a high-end product with flexible pricing and on-demand scalability to match your business needs. Whether a company of 1 or 100 working in multiple teams, FieldPulse can accommodate your workforce structure. Today, we see service businesses using little to no technology, which forms significant barriers to growth. Inefficient communication of job information, hand-written and easy-to-lose documents and invoices, and a lack of customer records and payment tracking all represent real costs and wasted time. Bottom line, FieldPulse will save you time and money."
Visit FieldPulse.com to see how it can help transform your business.
Flicent Inc. is a software company headquartered in Dallas, Texas. Its main product, FieldPulse, is SaaS designed to ease the administrative workload of service business allowing them to focus on serving their customers.
For more information about Flicent or other products, click here to go to Utility Products' Buyers Guide.