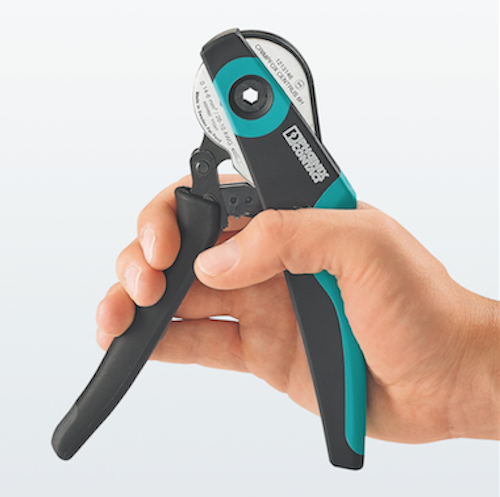 Utility tools: Phoenix Contact's TOOL fox family now includes the Crimpfox Centrus crimping pliers. The Crimpfox Centrus pliers are self-adjusting for the conductor's American Wire Gauge and have smaller ergonomic handles with a non-slip pressure pad. A sturdy and a protective head cover saves the tool from shop-floor impacts.
Four different versions are available to process a wide range of ferrules quickly and reliably. The Crimpfox Centrus 10S and 10H will process 24-8 AWG, and the 6S and 6H process 24-10 AWG, with a ratcheted mechanism, ensuring a proper crimp. The two crimp profiles, square or hex, were inspired by the terminal block standard. The symmetrical but slightly rectangular shape makes them compatible with Phoenix Contact terminal blocks.
About Phoenix Contact
Phoenix Contact develops and manufactures industrial electrical and electronic technology products that power, protect, connect and automate systems and equipment for a wide range of industries. Phoenix Contact GmbH & Co. KG, Blomberg, Germany, operates 50 international subsidiaries, including Phoenix Contact USA in Middletown, Pa.
For more information about Phoenix Contact or other products, click here to go to Utility Products' Buyers Guide.