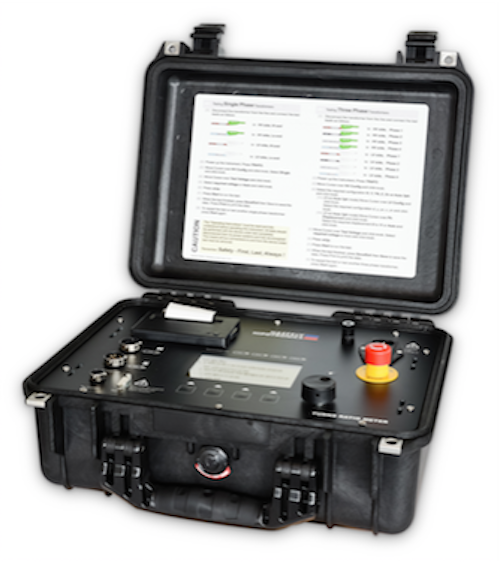 Test products: HAEFELY HIPOTRONICS' TTR2795 is an automated 3-phase turns ration meter with selectable test voltages up to 100V. Quick and accurate turns ratio measurements are crucial for on-site transformer diagnostics. A TTR measurement can detect faulty transformer windings as well as defective tap changer positions.
The TTR2795 can also measure excitation current and the phase angle between primary and secondary windings to give a more complete picture of the winding condition.
The TTR2795 is a valuable tool for both acceptance testing and regular maintenance on-site for:
• Power Transformers
• Distribution Transformers
• Instrument Transformers
About HAEFELY HIPOTRONICS
HAEFELY HIPOTRONICS is a part of Hubbell Incorporated (HUB.B), with central offices in Basel, Switzerland and Brewster, NY, USA. As a leading customer-focused high voltage test equipment manufacturer with a reputation for outstanding customer support and product quality, HAEFELY HIPOTRONICS offers a full range of innovative test systems and measuring solutions.
For more information about HAEFELY HIPOTRONICS or other products, click here to go to Utility Products' Buyers Guide.