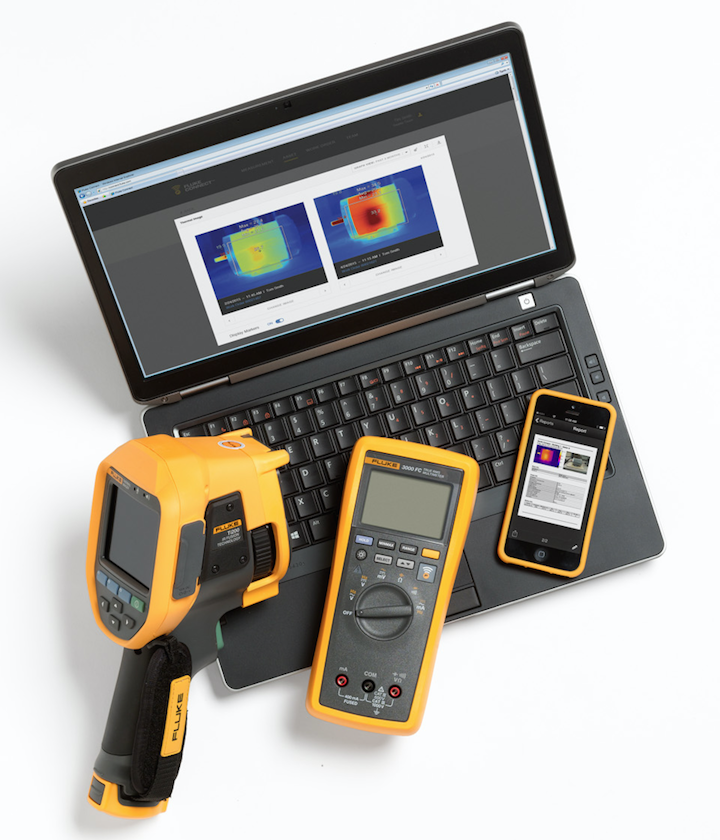 Utility equipment: Fluke introduces Work Orders, the latest enhancement to the Fluke Connect® Assets, an asset management software solution that works with the Fluke Connect system of wireless test tools. Using this new Fluke Connect Assets feature maintenance managers can:
• View complete work order history coupled with measurement data related to a specific plant asset
• Create work orders from anywhere
• Confidently assign the job to the appropriate technician and balance the task with other work orders in the system.
Technicians are provided with actual measurement data right in the work order allowing them to better understand the problem and work instructions.
The Fluke Connect system allows entire maintenance teams to capture and wirelessly share data via their smartphones. Using the AutoRecord™ feature measurements are transferred directly from Fluke Connect wireless test tools – eliminating transcription errors – and can be uploaded to FlukeCloud™ storage. Measurements can be assigned to a specific asset for sharing and analysis. Technicians can collaborate with their colleagues to discuss problems while sharing data and images in real time with ShareLive™ video calls, which speeds problem solving, decision-making and approvals.
About Fluke
Founded in 1948, Fluke Corporation is the world leader in compact, professional electronic test tools. Fluke customers are technicians, engineers, electricians, and metrologists who install, troubleshoot and manage industrial, electrical and electronic equipment and calibration processes.
Fluke is a registered trademark of Fluke Corporation. The names of actual companies and products mentioned herein may be the trademarks of their respective owners. For more information, visit the Fluke website.
For more information about Fluke or other products, click here to go to Utility Products' Buyers Guide.