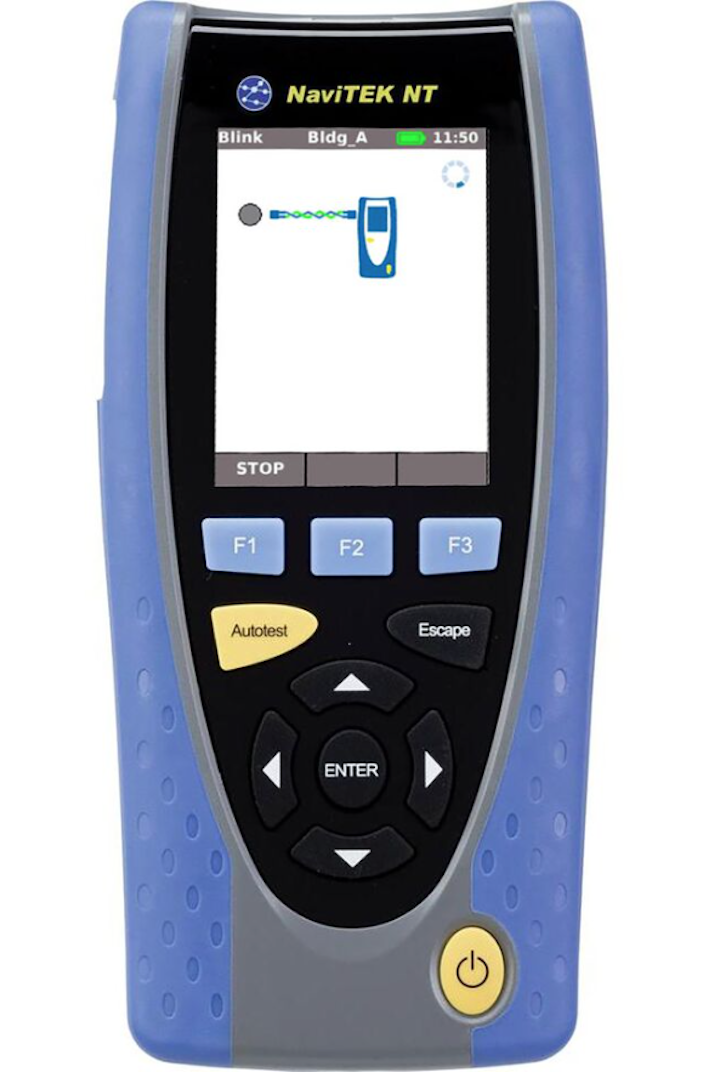 Test products:The new series of NaviTEK NT testers from IDEAL Networks is helping technicians work more effectively with its comprehensive suite of testing and troubleshooting functionalities, and is a smart alternative to software-based solutions.
"Today, network technicians have a broad selection of software troubleshooting tools at their disposal and while useful in certain situations, this software can have challenging limitations," explained Dan Payerle, Business Unit Manager, IDEAL Networks. "Our new NaviTEK NT was developed to respond to the real challenges that technicians and installers face on a daily basis when conducting network testing. It is not only compact, flexible and functional for a range of needs, but it can be easily connected to a network using copper or fiber interfaces, adding to its versatility and value. It can also detect services such as ISDN, POTS and PoE, plus perform wire mapping including length measurement."
The NaviTEK NT measures just 6.9" x 3.1" x 1.6" (175mm x 80 mm x 40mm), so it easily fits into small, restrictive areas where important cabling is often located. Previously, laptops and other types of bulky computer systems would have been used, either taking up valuable working space in already cramped connection points or creating the need for extra cables which could contribute to an uncomfortable and potentially dangerous workplace.
Said Payerle: "This tester provides technicians with a convenient and efficient alternative to network troubleshooting using a laptop, as well as a faster way of detecting link and IP information."
The NaviTEK NT series is carefully designed to help networking professionals quickly pinpoint and solve issues for both copper and fiber optic cabling. The device's built-in screen displays useful information including test summary information and at-a-glance snapshots of the network. Other features include:
• Autotest for quick and easy initial testing
• Netscan to display all IP and MAC addresses on the user's network
• Network Probe, which gives a visual illustration of the user's network.
Once tests are complete, the results can be downloaded from NaviTEK NT onto a USB device, or to an Android or Apple mobile device via the free IDEAL AnyWARE app. Users can share PDF reports with colleagues and clients without ever having to involve a laptop or computer.
For more information about IDEAL Networksor other products, click here to go to Utility Products' Buyers Guide.