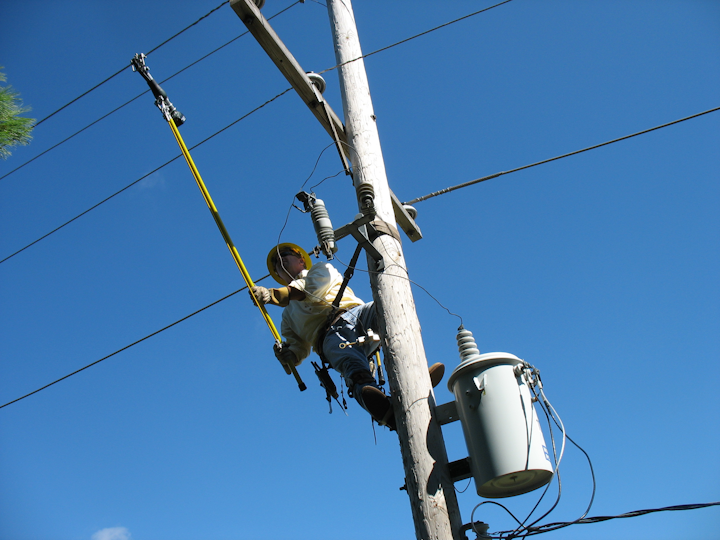 Hastings is introducing a new product this fall—a hot stick for Huskie and Greenlee in-line battery tools. The hot stick is available in both 6-foot and 8-foot lengths and can be used for both overhead and underground purposes. Battery tools install quickly and easily onto the hot stick and can be used in multiple positions with universal head 0, 30, 60, and 90 degrees. Linemen simply push a lever to activate the battery tool and pull to release.
The battery tool can be used on voltages up to 69 kV and the hot stick has been tested at 100 kV per foot.
For more information about Hastings or other products, click here to go to Utility Products' Buyers Guide.