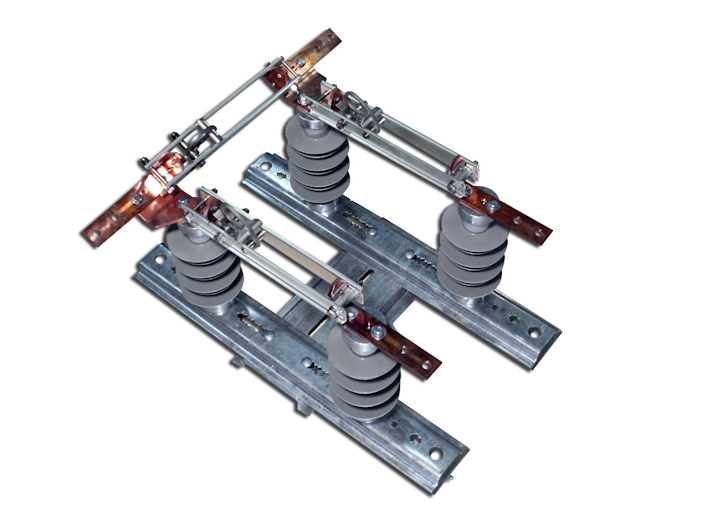 Waukesha, WI -- Electric power distribution: Power management company Eaton announced that its Cooper Power Systems division is providing durable switching on distribution circuits with its new easy-to-use type D-73P polymer disconnect switch. The new switch allows linemen to reduce field time when sectionalizing and isolating distribution circuits, increasing system reliability and overall efficiency.

"Our new D-73P disconnect switch incorporates proven UltraSIL polymer insulator technology to provide end users with a safe, reliable product designed to improve on-the-job efficiencies," said Tim Brenny, global product manager, Eaton's Cooper Power Systems division. "It features quality construction, allowing for a stable high-current capability and full thermal capacity, along with a wide range of features for enhanced reliability, improved field operations and increased ease of installation."

Through the utilization of proven UltraSIL polymer insulator technology, the product is able to offer increased insulating performance in high-contaminate environments and include a high level of safety, flexibility and strength. Additionally, using UltraSIL insulators lowers the product's susceptibility to breakages due to vandalism.

Beyond its polymer insulators, the new D-73P disconnect switches also offer added stability and current transfer through the use of silver-plated copper blades. Working together, the blades increase the efficiency of the current transfer, while the blade stabilizer allows the product to better withstand short-circuit current and rough operation. Its new current transfer path, lower contact and blade spacers also allow for a cooler running switch to reduce hot-spots and potential failure points.
For more information about Cooper Power Systems or other products, click here to go to Utility Products' Buyers Guide.