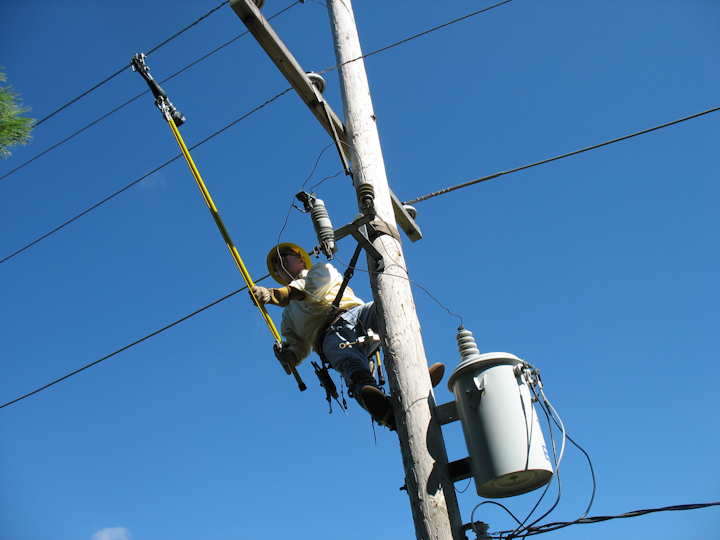 Hastings, MI – Work safety equipment: Hastings is introducing a new product this fall -- hot stick for Huskie and Greenlee in-line battery tools. The hot stick is available in both 6 ft. and 8 ft. lengths and can be used for both overhead and underground purposes. Battery tools install quickly and easily onto the hot stick and can be used in multiple positions with universal head 0, 30, 60, and 90 degrees. Lineman simply push a lever to activate the battery tool and pull to release.
The battery tool can be used on voltages up to 69KV and the hot stick has been tested at 100KV per foot.
Hastings is a world-class manufacturer of fiberglass products and tools for the electrical power and communications industries. Since 1959, Hastings has pioneered design and fabrication of hot line tools to withstand today's toughest field conditions. With a passionate commitment to innovation, Hastings products make the job safer and easier.
For more information about Hastings or other products, click here to go to Utility Products' Buyers Guide.
*Battery tool shown in image is not included.