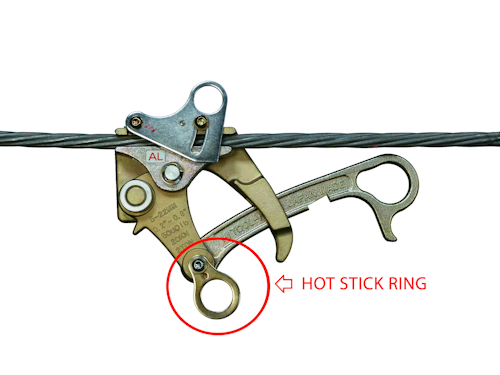 Utility equipment: HIT Manufacturer has been making top-notch quality tools for professional traders in Japan since 1937. Our major products are focused on the electric, construction and plumbing industries, such as Bolt Cutters, Rebar Cutters, Cable Cutters, Wire Rope Cutters, Thread Rod Cutters, Hand Swaggers, and etc.
Our signature Cable Grip and Dynamometer are for the utility industry. Currently most of the major power companies around the world are using our products because of the following features:
-Trigger Style Grip – Allows you to easily open and close the jaws with one hand, while the other hand is free to pull the cable or work on other tasks. Since the jaw opening of HIT grips is larger than other brands, it can pull wider size of cable by one grip and eliminate carrying many sizes of grip.
-Twisted-handle Cable Grip – The regular cable grip will make the cable bump the handle of the cable grip. With HIT twisted-handle grip, it can prevent the cable from bumping into the back end of the handle and avoid damaging the cable.
-With a Ring on the Cable Grip – Extremely user-friendly for working on live lines by simply hooking the ring and pulling with an insulated hot stick.
-Dynamometer – Provides accurate readings of pulling force, and features extra large eye-hooks for hooking a puller, without the need to attach a fitting hook.
For more information about HIT Manufacturer or other products, click here to go to Utility Products' Buyers Guide.