Substation safety: R-MAG magnetically actuated outdoor substation breaker
Utility safety: ABB celebrates 10-year anniversary of the R-MAG magnetically actuated outdoor substation breaker.
Sep 6th, 2013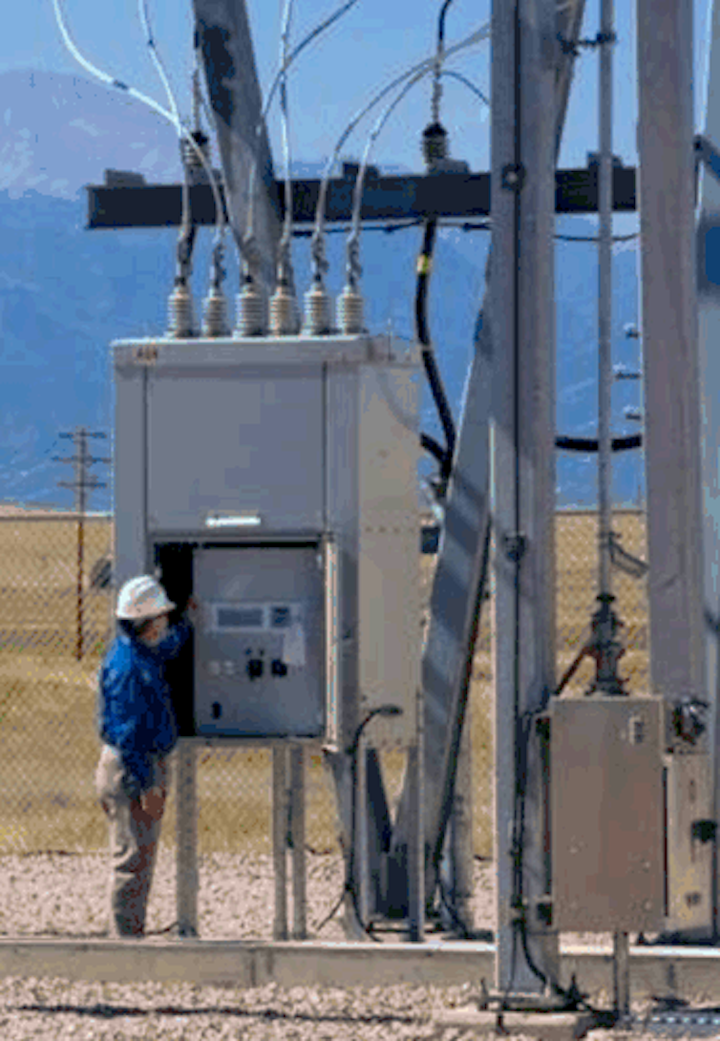 Lake Mary, FL – Safety products: ABB announces the 10 year anniversary of the groundbreaking R-MAG® magnetically actuated outdoor substation breaker. Magnetic actuator circuit interruption technology was first introduced in 1997 with ABB's recloser product line. Since then, ABB has become the world leader in medium voltage magnetic actuator technology. Today, ABB supplies magnetic actuators in numerous ANSI and IEC products worldwide, ranging from reclosers, indoor switchgear circuit breakers, railway breakers, IEC outdoor breakers, and the medium voltage R-MAG outdoor circuit breaker.
First introduced in 2003, the R-MAG breaker revolutionized the industry by addressing common issues with spring charge mechanisms in substation applications. The R-MAG breaker reduced customers' operating and maintenance costs by increasing the period between maintenance cycles. The design simplicity reduced the need for maintenance staff to understand and maintain complex spring operating mechanisms. The breaker's magnetic actuation technology also delivered a safer solution in substation applications by lengthening the time period between maintenance cycles and eliminating problems associated with spring charge mechanisms. Additionally, it allowed for monitoring of the operating mechanism prior to an operation to provide a safer, more reliable solution.
The R-MAG breaker is now widely accepted for its reliability and ability to extend maintenance schedules, along with reducing operation and maintenance costs due to the improved performance of magnetic actuation technology. The R-MAG magnetic actuator mechanism has only one moving part, requiring virtually no maintenance.

"These 10 years have passed by quickly," said Cleber Angelo, ABB Global Product Manager. "We are extremely proud of what we have accomplished, as we have helped hundreds of utilities save millions of dollars by increasing product reliability and decreasing maintenance costs. We look forward to helping our customers and strengthening the power grid for many more years to come."
"Delivering this new technology to the marketplace was exciting," said Ken Alloway, ABB Marketing Manager. "We knew this product would solve our customer's maintenance and other day-to-day operating issues. In addition, proving this technology and getting customers to try something completely new and different was an exciting opportunity. Other companies are now offering magnetic actuation technology; however, with thousands of units in service globally over the past 10 years, the R-MAG circuit breaker is the only field-proven solution. We are grateful to our charter customers who recognized the value of this technology and trusted the ABB name and reputation for innovation."
For more information about ABB or other products, click here to go to Utility Products' Buyers Guide.