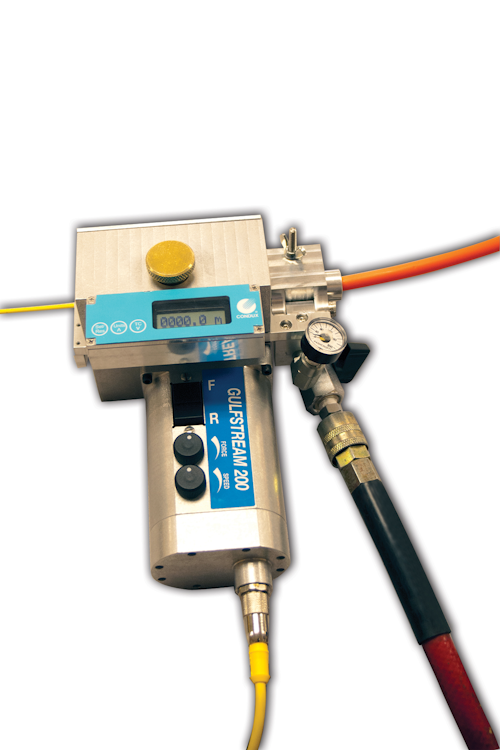 Condux's line of Gulfstream Fiber Optic Cable Blowers can accommodate almost any fiber optic cable installation need. From long haul, middle mile projects to last mile and micro fiber enterprise installations, Condux has developed the Gulfstream line of fiber optic cable blowers to meet a wide range of installation needs. Condux blowers are designed to handle all types of fiber and all types of installations.

The Gulfstream 400 is suited for long-haul and middle-mile projects, while the Gulfstream 200 micro fiber optic cable blower is for FTTH and Enterprise micro fiber installations.

In addition, the APS75 Hydraulic Underground Cable Puller provides up to 7,500 lbs. of continuous pulling power for a comprehensive range of pulling applications. Designed for installing underground cable, the APS75 is completely self-contained and easily transports from jobsite to jobsite.
For more information about Condux or other products, click here to go to Utility Products' Buyers Guide.