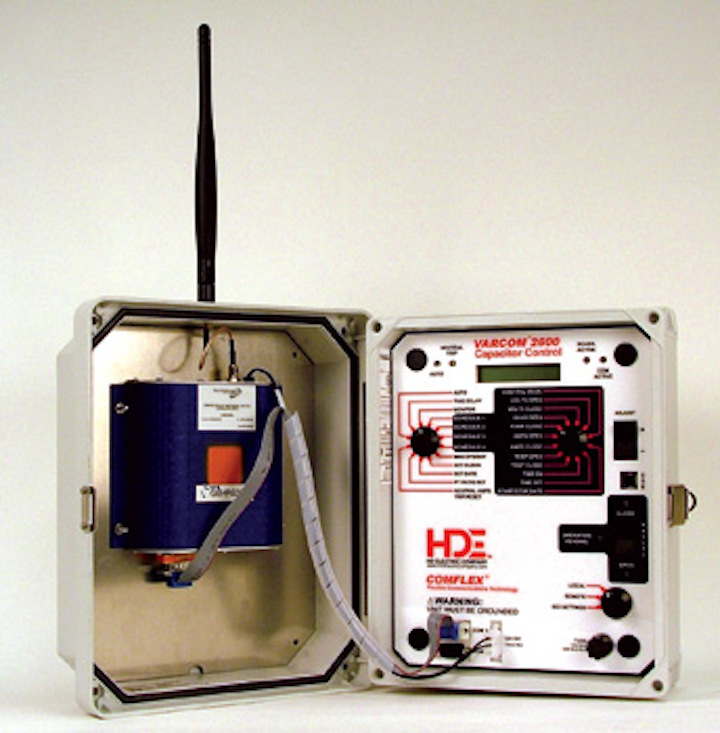 HD Electric Company's VarCom 2600 Communicating Capacitor Controls provide remote control from central Volt-VAR, CVR, DMS or SCADA systems and can control capacitor banks using combinations of ambient temperature, time, voltage, current and kVAR. Based on existing field proven design, VarCom controls have an easy to use, field friendly control panel and work with any DNP 3.0 application. Communications can be provided from the HDE factory or added to any VarCom control in the field.
HD Electric has posted a recorded version of its capacitor control product presentation on its website. The presentation lasts 17 minutes and reviews the company's entire line of capacitor controls, features and options.
For more information about HD Electric or other products, click here to go to Utility Products' Buyers Guide.