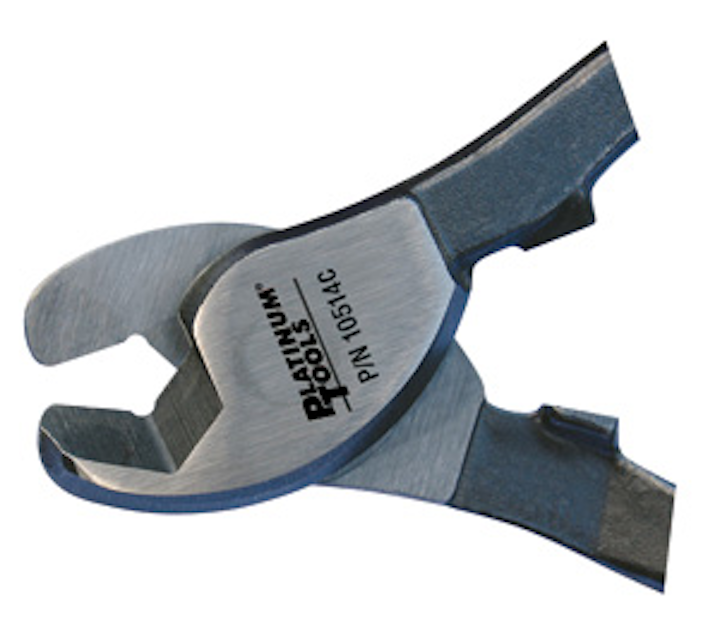 Platinum Tools announces the CCS-6 Cable Cutter (part # 10514) is now shipping. Designed for voice, data, video (VDV) and security installers, the CCS-6 is designed to cut copper cable with steel content without nicking, degrading or deforming the cutting blades. Fully tested to 10,000 cuts on RG6 CCS, copper clad steel center conductor with no degradation to the cutting blades, this compact cable cutter also easily cuts through copper and aluminum cable, it's reported.
The Platinum Tools CCS-6 provides high cutting performance on all types of solid copper wire, twisted pair and coax cables. Its optimal blade geometry ensures the cable stays round during the cutting process so connectors are easy to affix to the cable.
Additional specs of the Platinum Tools CCS-6 Cable Cutter include:
• Comfortable PVC handle grips;
• Forged from SCM 440 steel;
• Rust resistant black oxide finish;
• Lightweight: 7.22 oz.;
• Length: 6.3 in.; and
• Technical data: Coax CCS, battery, coax, messenger, CAT5E UTP/STP, antenna, CAT6 UTP/STP, DBS, CAT6A UTP/STP, drop, shipboard and ground.
For more information about Platinum Tools or other products, click here to go to Utility Products' Buyers Guide.