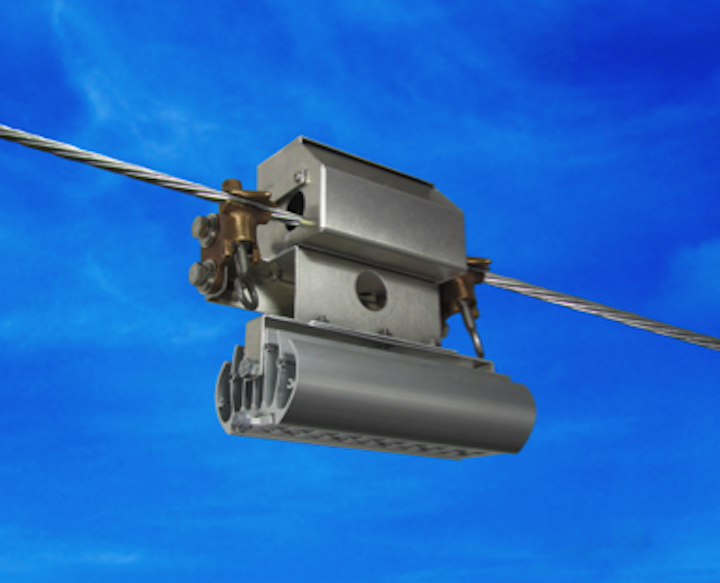 Safety lighting: EnGen Technologies'self-illuminated LED street light attaches directly to a utility line in minutes and draws power from the electrical field that surrounds the energized line. This portable street light allows cities to place lights where needed, not just where poles are located. Installation labor and equipment costs are greatly reduced, and energy cost is cut nearly to zero.
The patent pending technology can also be used to power cameras, sensors, and other instruments. The light engine utilizes Cree BetaLED and NanoOptic technology with a minimum 70CRI, CCT of 4000–5700, and initial delivered lumens from 2534 to 6893.
For more information about EnGen Technologies or other products, click here to go to Utility Products' Buyers Guide.