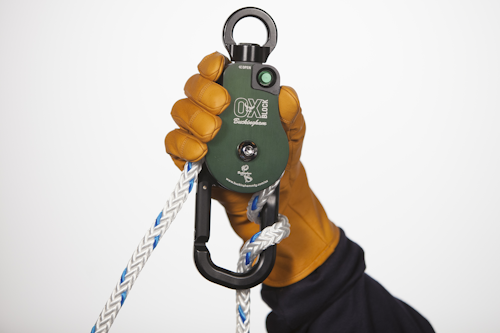 Work safety equipment: Buckingham Manufacturing Co., Inc. announces the release of the new Buckingham OX BLOCK, a rope snatch block with an integrated friction bar that is for people working in high locations.
A revolution in rigging, load control and rescue, its unique design transfers load tension from the worker to the OX BLOCK and allows the rigging professional to handle loads with greater control. The OX BLOCKTM has working load limits greater than blocks of similar size and therefore replaces standard handline blocks.
"Customers are saying that the OX BLOCK is the first revolution in wood pole rescue in over 100 years" states Buckingham President, H. Andrew Batty Jr.
For more information about Buckingham Manufacturing or other products, click here to go to Utility Products' Buyers Guide.