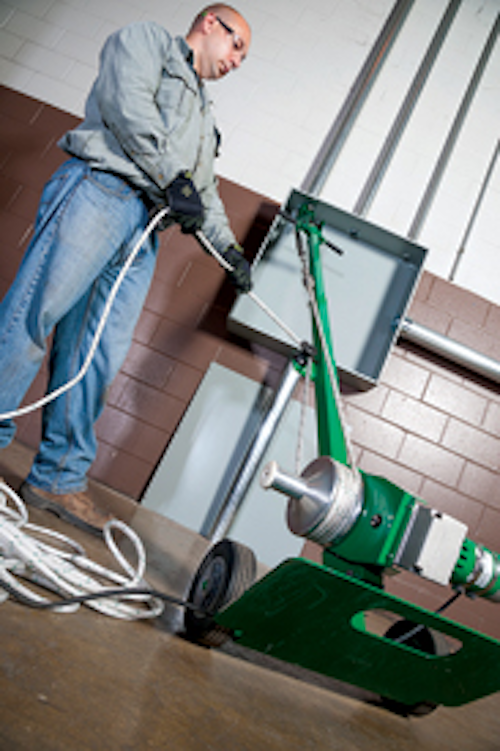 The Greenlee G3 Tugger Cable Puller has a 25 percent stronger continuous pull load, pulls cable 20 percent faster, and sets up three times quicker than any other light cable puller. It's the latest in the Greenlee line of pulling products.
The G3 Tugger comes with a motor specifically designed to pull cable. A circuit breaker is also included, which protects the motor against excessive amperage draw from high loads.
Quick disconnect pins allow users to change tail length, pull direction and angle of pulls with ease-allowing up to three times faster setup than competitive pullers. The unit also attaches to a truck hitch for outdoor pulls.
The G3 Tugger pulls continuous loads up to 1,200 pounds and can pull up to 1,000 pounds at high speeds-25 percent stronger and 20 percent faster than the leading competitor. The unit is also UL and cUL rated for pulls up to 2,000 pounds (intermittent). With no load, it pulls at 97 feet-per-minute (high speed) and 41 feet-per-minute (low speed).
The G3 Tugger is also designed to attach to a trailer hitch for outdoor pulls. A right-angle sheave also places operators safely out of the direct line of cable pulls.
For more information about Greenlee or other products, click here to go to Utility Products' Buyers Guide.