Utility supplies: Mobile app speeds up call out of utility crews
Safety products: New ARCOS Mobile App gives utilities faster way to get crews to outages, leaks.
Dec 24th, 2013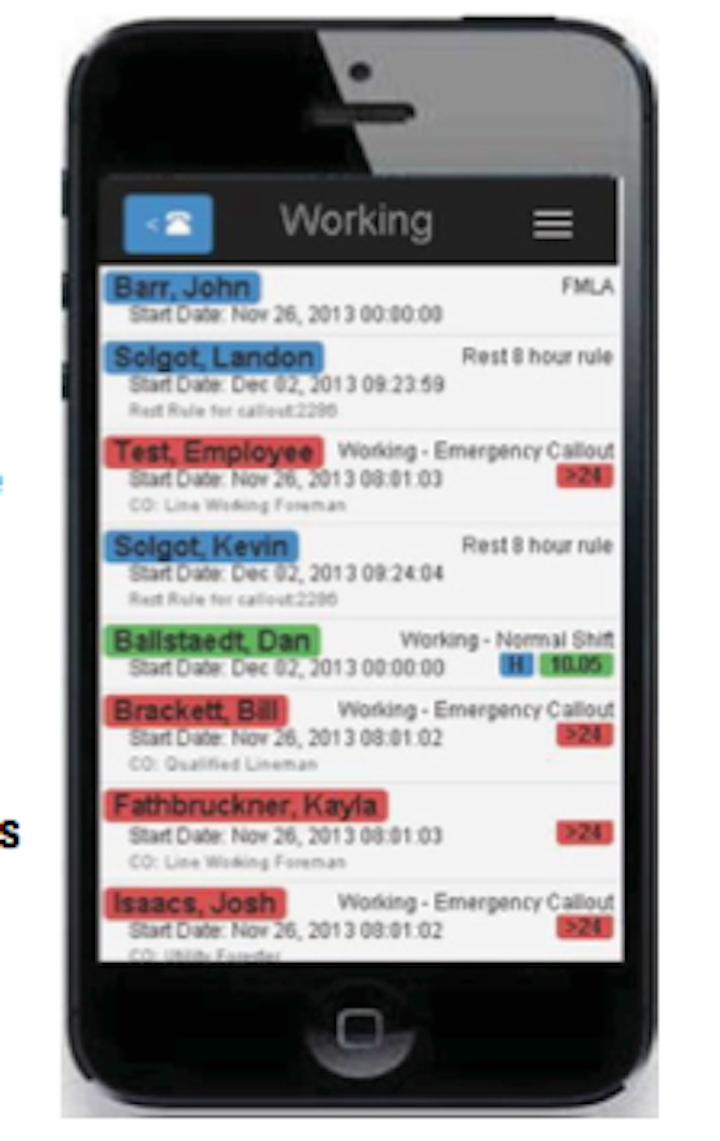 Utility safety: ARCOS LLC, a developer of crew management, callout and emergency response software for 21 of the top 25 U.S. utilities, has launched the ARCOS Mobile application for the DROID™, iPhone® and Samsung Galaxy smartphones and other Android™ and iOS™ devices to speed up the call out of utility crews for emergencies such as electric outages, gas leaks or a power plant boiler tube leak.
With the new ARCOS Mobile app, crew leaders can use their smartphone to launch a callout anytime, anywhere when trouble – such as a blown transformer or malfunctioning valve -- strikes. With a few keystrokes, ARCOS Mobile can contact available crew members via phone or text according to workplace agreements, which frees dispatchers and shift supervisors to handle other duties. Dispatchers receive an email alert when the callout happens, or they can log into the ARCOS Suite at their desktop to follow the progress of a callout.
According to Powergrid International magazine, SRP was the first utility in the U.S. to use a mobile app for emergency callout and notification when it put in place the ARCOS Mobile app for the BlackBerry® smartphone in 2011.
"We've increasingly seen the utility industry adopt other types of smartphones incorporating Chrome and Safari browsers, so we've introduced a new mobile service for supervisors and crew leaders to run on the latest devices," said Bruce Duff, chief executive officer of ARCOS.
ARCOS Mobile improves on earlier versions of the application because it comes loaded with callout templates, color-coded alerts and restoration data that save supervisors time when launching and tracking requests for emergency help. The templates in the new ARCOS Mobile app specify the ideal make-up of crews for different callout scenarios. Crew leaders can build each new template for ARCOS Mobile in minutes.
The ARCOS Mobile app includes a screen for tracking the real-time status of utility workers. Crew leaders and supervisors can launch the ARCOS Mobile app with a "favicon" from a smartphone home screen. On average, the mobile callout app should save crew leaders several minutes they would otherwise need to contact a dispatcher who would use the ARCOS Suite to launch a callout on their behalf, contributing to improved gas leak response and power restoration.
For more information about ARCOS or other products, click here to go to Utility Products' Buyers Guide.