Utility supplies: Compression connectors
Safety products: Thomas and Betts Compression Connector Brands become Blackburn Featuring the Color-Keyed System.
Oct 30th, 2013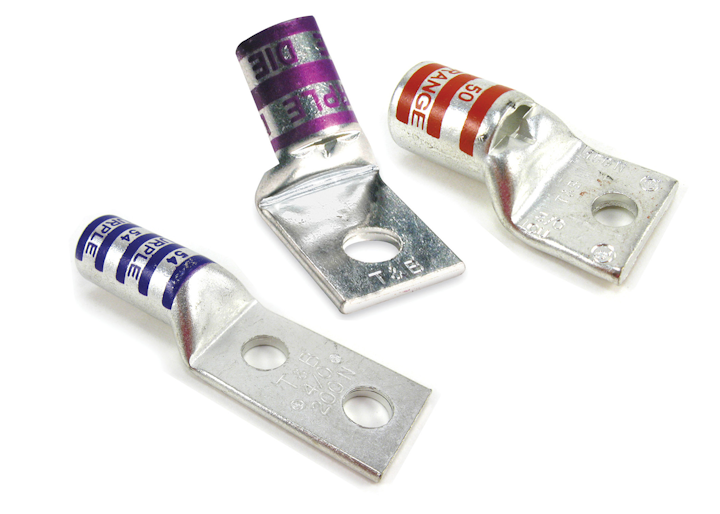 Memphis, TN – Construction equipment: Thomas and Betts has combined its two brands of compression connectors, Blackburn® and Color-Keyed®, into one brand, Blackburn® Featuring the Color-Keyed® System, to capitalize on industry recognition of both brands.

"Blackburn® Compression Connectors are widely used in the construction industry, while Color-Keyed® Compression Connectors are favored among maintenance electricians in industrial plants," said Chad Smith, vice president, product management and marketing, at Thomas and Betts. "Thomas and Betts developed the Color-Keyed® System for matching dies and connectors more than 50 years ago, which greatly simplified the process; it has become the universal system of identifying compression connections in inspection.

"We are positioning Blackburn® as our flagship brand for connectors and grounding, of which Color-Keyed® Compression Connectors will be a part. The Color-Keyed® product line is by no means being discontinued; we are simply integrating the branding of the two product lines. We expect that the reputation of both brands will reinforce each other as we make the transition to ŒBlackburn® Compression Connectors, featuring the Color-Keyed® System and that there will be potential cost savings with the reduction of SKUs."

In addition to a comprehensive line of compression connectors, the Blackburn® brand includes a complete line of overhead, grounding and mechanical connectors for a broad range of applications. Blackburn® Compression Connectors, featuring the Color-Keyed® System, will apply a unique tooling system that Thomas & Betts developed, which uses distinct, hexagonal, color-coded dies that compress conductors into a nearly solid configuration for a superior electrical bond.

For more information about Thomas and Betts or other products, click here to go to Utility Products' Buyers Guide.