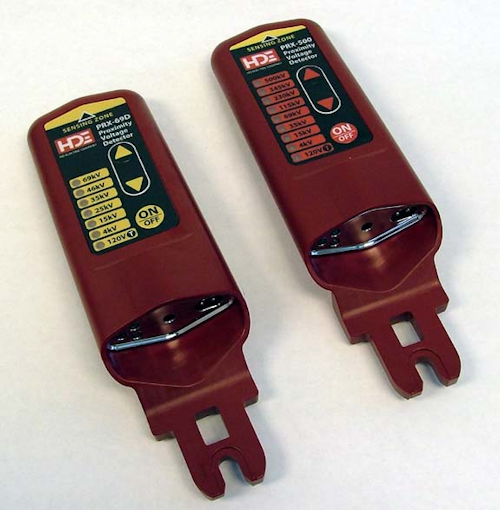 HD Electric Company's PRX Proximity Voltage Detectors are non-contact detectors with voltage ranges from 120V to 500 kV. When voltage is detected, the PRX gives an audible and visual indication with a typical detection distance of 10 inches.

The PRX has the ability to detect voltage on most elbow test points at the 120V setting. With a rechargeable internal battery, the PRX can be charged quickly from 12 Vdc automotive outlets or from 115-240 Vac.
For more information about HD Electric Co. or other products, click here to go to Utility Products' Buyers Guide.