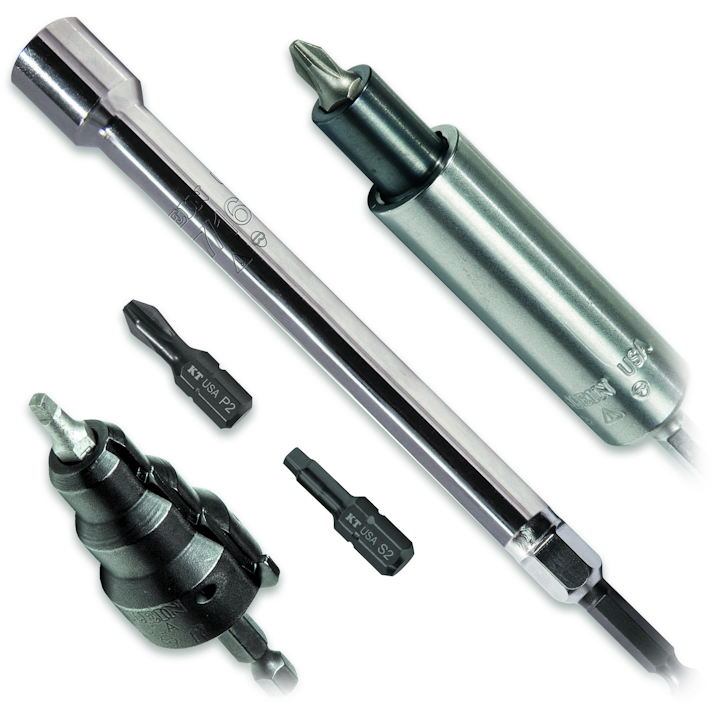 Lincolnshire, IL – Utility supplies: Klein Tools announces a new line of accessories for power tools. The product line includes Multi-Bit Power Drivers, Power Nut Drivers, Power Conduit Reamers and Power Driver Bits for power tools.
Made in the USA, these accessories are designed and constructed to handle the high RPMs and force of even the most aggressive power tools, including impact drivers. These power tool accessories provide the same functionality, precision and premium performance professionals have come to expect from Klein.

For more information about Klein Tools or other products, click here to go to Utility Products' Buyers Guide.