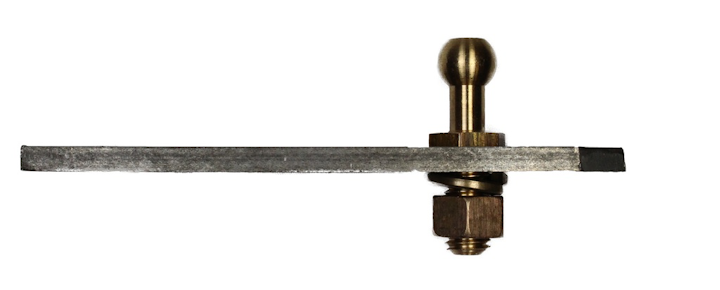 Safety equipment: BURNDY, a manufacturer and provider of connector solutions to the industrial, energy, construction, telecommunication, petrochemical, data center, and transportation industries, introduces a temporary grounding stud GCB63T13G1 for static grounding applications. This connector can be used on use on rail cars, chemical trucks, hazardous waste tankers or a petroleum vehicle to allow for static grounding protection, while in operation. The GCB type connector, which is easy to install, provides a convenient contact point, allowing the rail car, truck or tanker to be grounded.
The connector is made of bronze and is supplied with silicon bronze hardware. The grounding stud can be secured using the provided 1/2 in. hexagonal nut and split lock washer. Used with universal clamps or ball stud clamps, the GCB63T13G1 can be grounded to an equipotential grid using static reels or ground cables.
About BURNDY
Headquartered in Manchester, New Hampshire BURNDY has over 85 years of dedicated customer support in both service and product. Our customers need to look no further than BURNDY for all their connector, tool, and accessory needs with our BURNDY Engineered Systems of coordinating dies, connectors and tools. The three elements have been specifically designed to work together and engineered to meet stringent, accepted quality standards -- providing the user complete confidence in the integrity of the connection.
For more information about BURNDY or other products, click here to go to Utility Products' Buyers Guide.