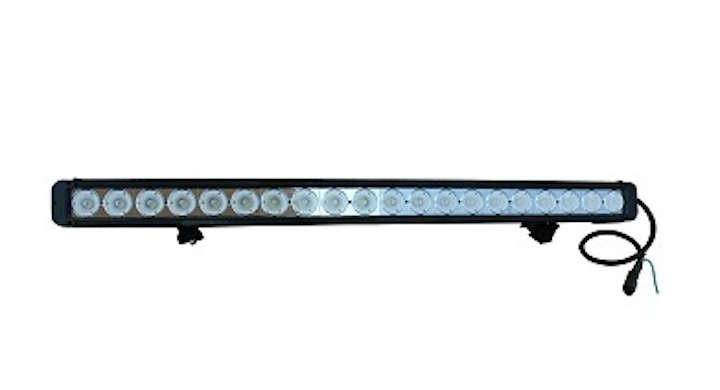 Utility safety: Larson Electronics LEDP10W-200E LED Light Bar is ideal for a wide variety of uses including equipment, vehicle, military, law enforcement and industrial manufacturing applications. 17,200 lumen light output with low voltage and amp draw, a 50,000 hour rated service life and 9 to 46 volt compatibility provides operators with a versatile and powerful LED lighting solution.


The LEDP10W-200E LED light bar from Larson Electronics produces 17,200 lumens of bright light while drawing only 200 watts @16.7 amps from a 12 volt electrical system. Twenty CREE XLamp MC-E® 10 watt LEDs producing 860 lumens each are paired with high purity optics to produce a 20 degree spread spot beam approximately 1300' long by 150' in width. We also offer floodlight versions with a 40 degree beam spread to provide more light over a larger area nearer the fixture, making flood versions ideal for use as work lights. These LED light bars are waterproof to 3 meters, sealed against intrusion by dust and dirt, and very ruggedly constructed to withstand the most demanding environments, conditions and applications.


An integral Pulse Width Modulation controller, small profile, low power requirements, high durability and versatile mounting system makes these LED light emitters a superior lighting solution for a wide array of applications.


For more information about Larson Electronics or other products, click here to go to Utility Products' Buyers Guide.