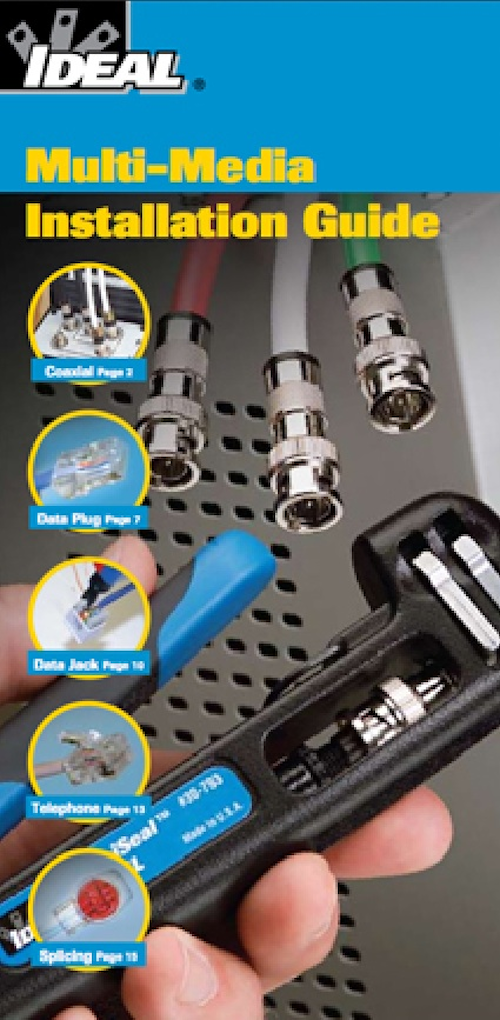 SYCAMORE, IL—Utility equipment: IDEAL has a new resource to help electricians choose the best cable connector for their CATV, satellite and data wiring applications. The 16-page Multi-Media Installation Guide explains differences in coaxial and Ethernet cables, summarizes the benefits of various connectors, illustrates via photographs and diagrams how these connections are cut, stripped and terminated, plus provides simple, easy-to-understand definitions of common wiring terms.
Today's networks are so complicated that a point of failure could be virtually anywhere, yet research shows that bad connections are one of the top two causes for downtime. From twist-on coaxial connectors to RJ45 modular plugs, the new guide highlights the challenges an electrician could face terminating types of connectors and illustrates solutions offered by IDEAL to address those issues.
For more information about IDEAL or other products, click here to go to Utility Products' Buyers Guide.