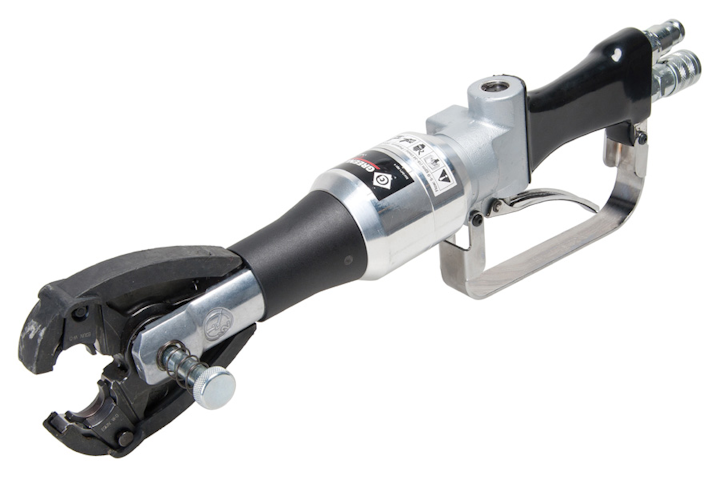 Utility equipment: Greenlee Utility has launched the LP6, an interchangeable head cutter / crimping unit suitable for 6-ton work to provide contractors and linemen with a faster and easier way to cut and crimp connections.
"We wanted to give users the ability to use Greenlee crimping and cutting dies found on our Gator® brand battery tools in a lightweight, low-pressure hydraulic package," said Ryan Berg, Senior Product Manager for hydraulic tools at Greenlee.
The LP6 features a spring-loaded pin for quick change of the crimping and cutting jaws. The head rotates 350 degrees and at 8.4 lbs, the LP6 can be operated with one hand.
The LP6 is also available with or without couplers installed from the factory.
For more information about Greenlee or other products, click here to go to Utility Products' Buyers Guide.