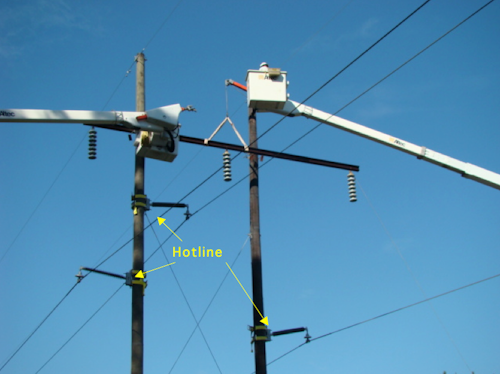 Utility tools: Whitehead and Associates, and CMC have introduced a simple device called the "Hotline Base Plate," developed and patented by Georgia Power. This tool allows a transmission crew to install a non-ceramic insulator on a tubular steel, concrete or wood pole without the need of boring holes or banding when holding a conductor in place during emergency repairs.
The Hotline base plate was developed to facilitate construction and maintenance on transmission lines, and is rated to hold energized conductors as part of the live-line program. This field proven and patented solution offers a low-maintenance design with no downtime when replacing failed arms or post insulators. With the overall reduced cost and enhanced process improvements, this device is the right tool to complete the required task.

The Hotline Base Plate, part number HLBP KIT, is available through Whitehead and Associates and authorized distributors.
For more information about Whitehead and Associates or other products, click here to go to Utility Products' Buyers Guide.