Advanced metering infrastructure solution from On-Ramp Wireless
On-Ramp Wireless launches AMI solution powered by its wireless communication network. The On-Ramp Total Reach Network AMI solution dramatically reduces utilities' network infrastructure costs and accelerates ROI.


Feb 5th, 2013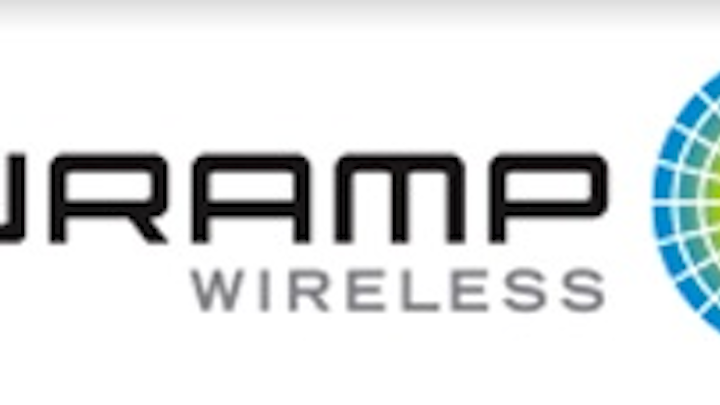 San Diego — On-Ramp Wireless, developer of wireless solutions for energy automation and M2M communications, has announced the launch of its advanced metering infrastructure (AMI) solution that is built on the On-Ramp Total Reach Network, its award-winning wireless communications infrastructure. Through partnerships with industry-leading meter and meter data management system (MDMS) providers, On-Ramp supports state-of-the-art smart metering capabilities on the same network infrastructure that supports grid automation and demand response. On-Ramp is pleased to announce that GE has selected On-Ramp's Total Reach Network for its Grid IQ Advanced Metering Infrastructure Point-to-Multipoint (P2MP) solution, which includes GE's proven residential and commercial/industrial meters and GE's Smart Metering Operations Suite (SMOS). This is another validation of the benefits of AMI and Smart Grid solutions Powered by On-Ramp.

The On-Ramp Total Reach Network offers unmatched range and capacity, enabling the broadest AMI network coverage for dramatically less than competing solutions. Purpose-built to realize the incredible promise of the machine-to-machine vision, including AMI, On-Ramp's solution delivers advanced metering features and standard integration with billing, meter data management, and other utility systems. With proven network-wide security, this simple star topology network enables very accurate network planning, rapid and flexible deployment scheduling, and lower capital and operations costs than other solutions. With these factors, utilities achieve accelerated ROI as they migrate from manually read or one-way AMR systems, without lengthy or restrictive deployment programs or hard-to-reach meter issues in rural and urban environments. The lowest total cost of ownership combined with rapid realization of advanced metering benefits yields the fasted ROI in the industry.

Once deployed, the high capacity On-Ramp Total Reach Network is designed to efficiently manage two-way AMI communications and readily handles periodic surges in data traffic such as a wide-scale power outage notification. The huge capacity of the network means that even a fully deployed electric AMI solution has plenty of available capacity to add gas metering, water metering, grid automation and demand response on the same On-Ramp Total Reach Network.

"On-Ramp has leveraged its proven expertise at secure, wide-area M2M communications to create the most effective AMI solution available today," said Kevin Hell, president and CEO of On-Ramp Wireless. "Utilities are benefiting today from the growing ecosystem of meter manufacturers and MDMS providers Powered by On-Ramp. No other solution offers the cost, coverage and capability of the On Ramp Total Reach Network."
On-Ramp Wireless will be demonstrating its AMI solution and introducing its AMI partners at TechAdvantage 2013 (booth 1253) in New Orleans February 18-21.

For more information about On-Ramp or other wireless communications, click here to go to Utility Products' Buyers Guide.