Safety equipment: Ergodyne offers stainless steel carabiners with captive eye
Safety products: Carabiners provide lineman safety for those who need tethering tools.


Feb 1st, 2013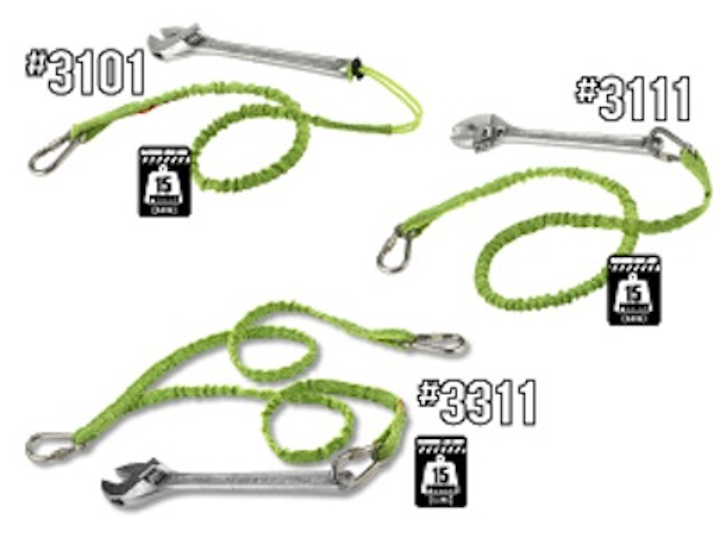 St. Paul, MN — Work safety equipment: Ergodyne announced the expansion of their Squids® Lanyard Series to include the new Squids® 3101 Stainless Steel Single Carabiner; the 3111 Stainless Steel Dual Carabiner; and the 3311 Twin Leg Stainless Steel Triple Carabiner models of tool lanyards. While each lanyard has its own unique features and benefits (highlighted below), Ergodyne's new carabiners all offer captive eyes and locking screwgates to provide a secure connection in corrosive environments with a maximum safe working capacity of 15 lbs.

"Our new stainless steel tool lanyards round out the most robust tool lanyard offering in the industry," said Nate Bohmbach, product manager, Ergodyne. "Ergodyne now offers a safe and secure dropped objects solution at every price point."

Whether in the worker's hand or idle on the work surface, a dropped object situation can happen without notice. The result can range from inconvenience/loss of productivity to life-altering injury or death.

"In 2012 Ergodyne launched our Objects at Heights campaign focused on education and training of this serious issue," said Tom Votel, president and CEO. "This new launch marks the beginning of a very active year delivering focused at heights solutions."

For more information about Ergodyne or other safety products, click here to go to Utility Products' Buyers Guide.