Adjustable jacket slitter
Ripley introduces MSAT 5 loose buffer tube mid-span access tool.


Mar 29th, 2011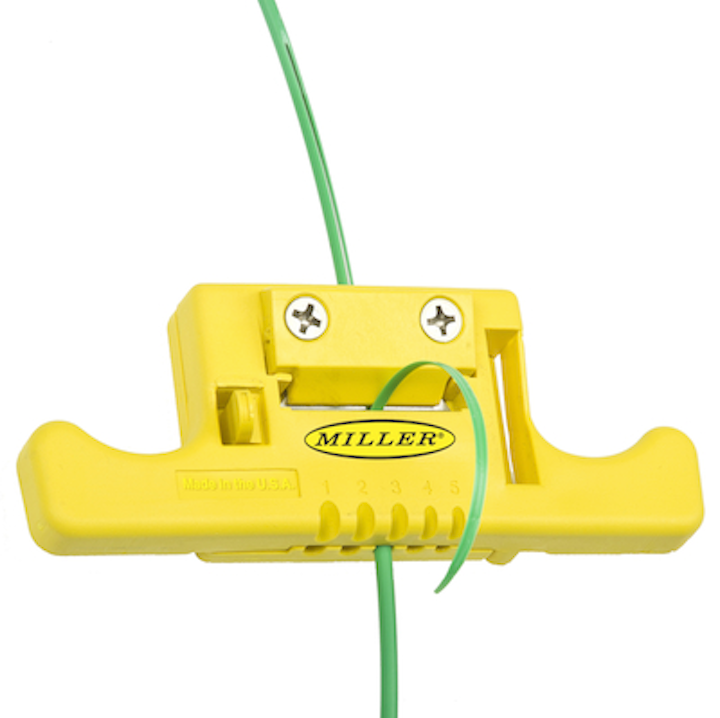 Cromwell, Conn., March 29, 2011—Ripley's Miller division is pleased to introduce the new AJS Adjustable Jacket Slitter. This patent pending mid-span access tool is designed to simply and accurately shave loose buffer tubes ranging in diameter from 1.9mm to 3.0mm, allowing easy access to the fibers with no adjustments or die changes.

The tool provides a buffer tube diameter guide that allows quick and easy determination of the proper channel to use for shaving the tube. It is lightweight and compact enough to carry in your pocket, yet functionally more versatile than tools of significantly greater size and complexity. Blade replacement is simple and requires only a #2 screwdriver to complete.