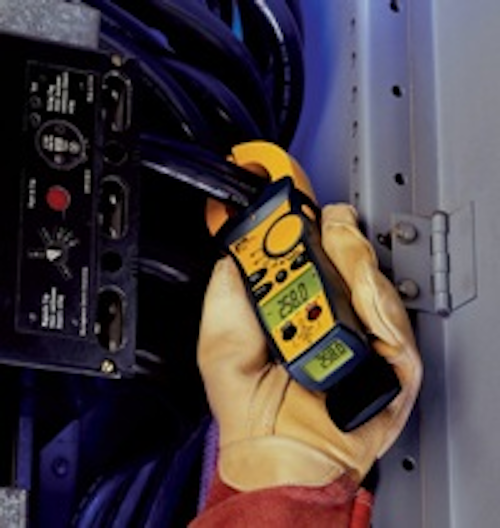 IDEAL Industries Inc. has added new features to its TightSight clamp meter to better meet the needs of electricians working in industrial and commercial applications. Among the many new features:
- Backlight on bottom display for all functions-the backlight for the bottom TightSight display now lights on all functions instead of just amps;
- Zeroing display on amps and volts-the display now stabilizes close to zero before taking a measurement as the meter defaults to the 0.0-volt resolution;
- Selectable audible on hi-voltage warning feature-a small switch resides in the redesigned battery compartment to select audible on or off;
- Data hold button guard-a shroud was added around the data hold button on the side of the clamp to minimize accidental depressing of the button while clamping onto a conductor; and
- Inrush current-to measure starting current on a motor with an Inrush feature, new true RMS models have replaced the peak hold button with Inrush.
Pricing for the newly upgraded design will remain the same.
IDEAL Industries Inc.