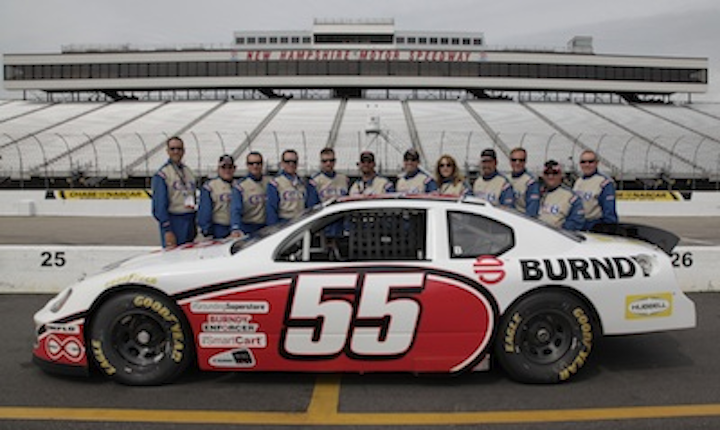 Manchester, N.H.—Participants from left to right: Warren Jenkins, VP of Sales, BURNDY; Tim Dove, Action Battery; Tom Halverson, Humphrey & Associates; Mark Beeson, Northeast Sales Representative, BURNDY; Eric Canning, Southern Sales Representative, BURNDY; Tim Beaulieu, Rosendin Electric; Charlie Watson, Peninsular Electric; Jackie Sylvia, Sr. Product Manager, BURNDY; Jim Grahek, Utility Sales Representative, BURNDY; John Milner, UES; Roger Ferguson, Western Sales Representative, BURNDY; Lee Herron, VP CM&R Product Line Business Team, BURNDY

BURNDY, a leading manufacturer and provider of connector solutions to the industrial, utility, construction, telecommunication, power generation, OEM, data center, oil and gas industries, is proud to introduce the winners of the recent Power55 contest.

The Power55 contest was based on increasing sales of our HYDENT compression terminal and splice products. A winner and guest was chosen from each region and flown to Manchester to participate in a Richard Petty Rookie Driving Experience at the New Hampshire Motor Speedway in Loudon, N.H. on Saturday, August 27th. Top speeds of 114 miles per hour were reached and everyone had an enjoyable time.