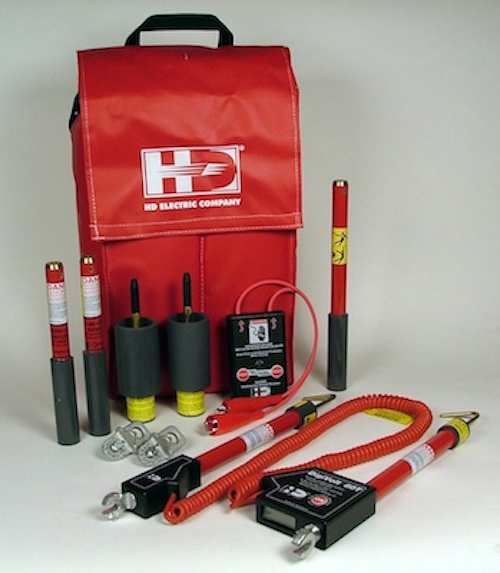 HDE's DVM-80UVK Universal Voltmeter Kit is a new addition to its phasing voltmeter product line. The company has expanded the features of the DVM-80 series voltmeter and packaged it with an assembly of accessories, offering it as a complete, ready-to-use Universal Voltmeter Kit. Priced competitively as a complete kit, this may be the best value in the market today, it's reported.

The DVM-80UVK is a complete kit that includes:
• Dual stick phasing voltmeter with overhead hook probes for use up to 40 kV
• Add-on resistor sticks for measurements up to 80 kV
• Underground bushing probes
• Cable fault tester
• Voltmeter proof tester
• Shotgun hotstick adapters
• Soft-sided, multi-functional carrying bag with built-in bucket hooks

This kit contains everything needed to:
• Perform voltmeter and phasing operations for virtually all overhead and underground applications
• Take measurements on secondary voltages starting at 5 Volts
• Take measurements on primary voltages up to 80 kV
• Take measurements on elbow test points with test point feature
• Peak voltage reading can be held using the new peak hold feature
• Perform underground cable fault testing with cable fault tester
• Test the voltmeter before and after use with voltmeter proof tester
For more information about HDE or other voltmeters, click here to go to Utility Products' Buyers Guide.