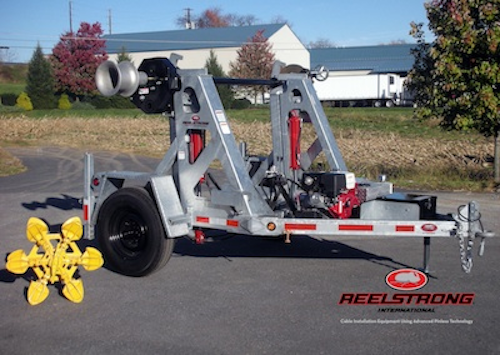 West Chester, Pa.—Reelstrong International offers patent pending pinless autolock technology for cable reel and pole trailers. All models eliminate loose reel-securing pins that are lost, overlooked, snap off and replaced with unsafe and improper hardware.

Pinless is safer, less maintenance, faster and easier to use. Our one-unit-does-it-all packages significantly increase productivity and lower labor costs at a low price.

Visit Booth L394 at ICUEE for a demo.