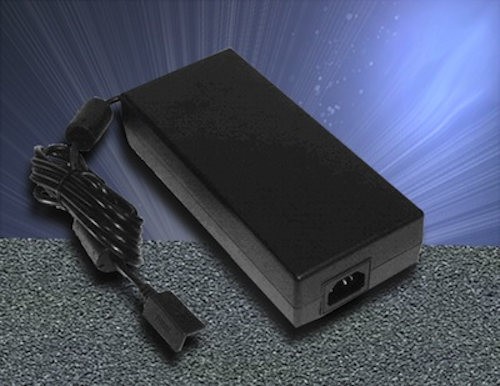 Hudson, Mass.—The new PUP220 Series of ac/dc switching power supplies from Protek Power offer 220 watts of continuous output power. They are enclosed in a compact case with an IEC320/C14 inlet for worldwide use. All models meet CISPR 22 and FCC Class B emission limits and comply with UL, TUV and CE requirements. Efficiency Level V compliance ensures OEMs that the PUP220 Series meets worldwide energy efficiency standards.

The PUP220 Series' accept a 90-264 Vac universal input. Single output models have voltages ranging from 12 Vdc to 48 Vdc. This high power, yet compact, desktop adapter has a 3.46" x 7.76" x 1.73" footprint.

The Series boasts high efficiencies equal to or greater than 87 percent and 1,500 Vac input-output isolation voltage from input to output and ground. Comprehensive protection circuitry, including overvoltage and short circuit protection, is inherent in the design. Units have an MTBF of 100,000 hours at full load.