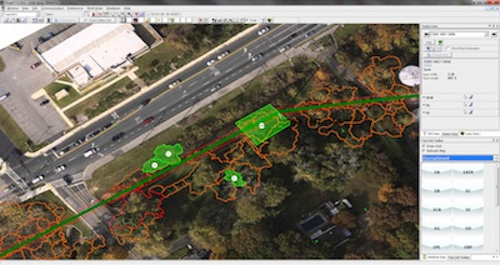 St. Paul, Minn.—Central Vermont Public Service (CVPS) recently announced its move to implement Powel Inc.'s, VegWorks mobile software to obtain more accurate data and improve its transmission right-of-way (ROW) management practices.

VegWorks is a user-friendly work management tool for assessors, vegetation crews and auditors. VegWorks allows the utility to:

• Apply standardized work units and take GPS readings to pinpoint threats,

• Divide work up by type and disseminate to vegetation crews,

• View work orders categorized into detailed job packets with maps that show where work is scheduled,

• Deliver job packets electronically through VegWorks, and

• Generate random audit samples to evaluate the trimming crews and contractors

"Our crews will be better equipped with work orders and maps so there are fewer questions and gray areas while they are completing their assignments in the field," said Bertram Stewart, CVPS transmission/substation forester. "Using our right-of-way inventories coupled with VegWorks, we will have the ability to accurately assess the acreage for a job and determine the associated costs based on our historical data."

CVPS maintains more than 600 miles of transmission lines covering approximately 7,000 acres, and the utility serves 160,000 customers in 163 communities. CVPS crews and contractors will use Panasonic Toughbook H2 handheld tablet PCs with VegWorks installed in order to strategically plan, prioritize and document foot and aerial patrols. VegWorks will enable CVPS to automate what was once a manual system for scheduling, invoicing and inventory processes. It will also allow for more streamlined regulatory compliance reporting with greater accuracy.

The system is scheduled to go live in fall 2011.