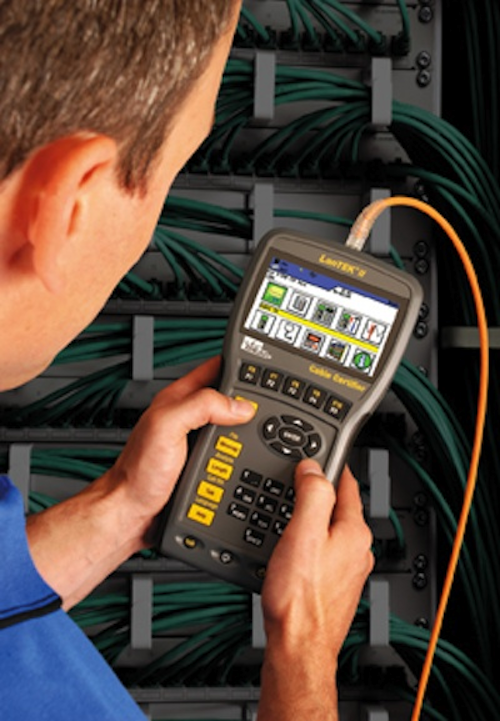 Sycamore, Ill.—IDEAL has announced an optional care plan for its LanTEK II cable certifier that eliminate worries for customers about unforeseen repair and replacement costs by extending the standard IDEAL 12-month factory warranty by two additional years for a total of three years of coverage.

"Our Care Plan keeps your LanTEK II in peak condition with free scheduled maintenance and calibration for three years," said Dan Payerle, business unit manage for IDEAL DataComm Test. "It also includes a free loaner when your LanTEK II comes in for repair, plus affordable rental units for those times when you need an extra tester."

Annual Calibration
One of the highlights of the Care Plan is the annual calibration. IDEAL service staff will test and replace worn accessories and cables to make sure the tester is giving the best results for Category 5E through Category 6A certification. Batteries, adapters, test cables and battery chargers will be replaced if they are performing outside of specifications, as will damaged carrying cases. At the end of the three year program period IDEAL will replace LanTEK II instrument housings and keypads so the tester will look as good as the day it was purchased.

Free Loaner
As part of the Care Plan package, whenever a LanTEK II needs repair the user will receive a 1,000 MHz LanTEK II loaner the next business day to keep their business up and running. After receiving the loaner, the user can send their LanTEK II to IDEAL in a pre-paid shipping container. IDEAL engineers will inspect the tester, correct any problems and send it back in an average turnaround time of four days.

Discounted Rental Units
Active service program users are given membership access to IDEAL's pool of rental testers that are fully inspected, calibrated and feature the latest software and accessories. This is the most affordable approach for those times when an extra tester in needed.