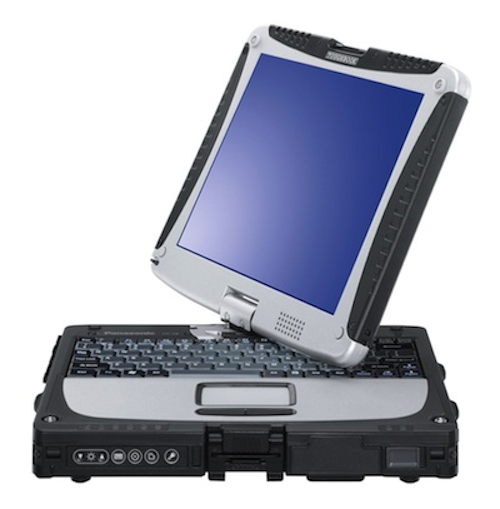 Bracknell, UK—Electricity North West is to roll out 220 of the latest Mark 5 Toughbook CF-19 rugged notebooks to its field engineers to further improve work efficiency. The latest Toughbooks will replace the engineers' existing Toughbook CF-18 devices, some of which are more than 10 years old. The new CF-19s will include a GPS system to help locate network cables and work locations and a 3G wireless connection, so that in future they can stay in touch with headquarters by email and keep up to date with the latest operating procedures via the company's Intranet. The fully ruggedized Toughbook CF-19s will be rolled out during August 2011.

The Toughbook CF-19 is part of Panasonic's Fully Rugged range and, equipped with Intel Core i5 vPro processor, provides durability and reliability. A magnesium-thickened casing offers maximum protection for the most sensitive components such as the display. Hard drives are secured against impact and shock. A fall from a height of 90cm does not affect functionality in any way, and a special protective coating provides dust and water resistance.

The CF-19 can be used as a conventional laptop or converted to a tablet PC for easy use when in the field. The lightweight device can easily be held with one hand and the bright touchscreen LCD display is convenient to use both inside and outside in bright light conditions.

Finally, the CF-19 is built for reliable communications when in the field. The Electricity North West units contain 3G wireless communications and GPS capability giving the potential to allow engineers to keep in touch with headquarters and quickly find their next work location without having to return to base.