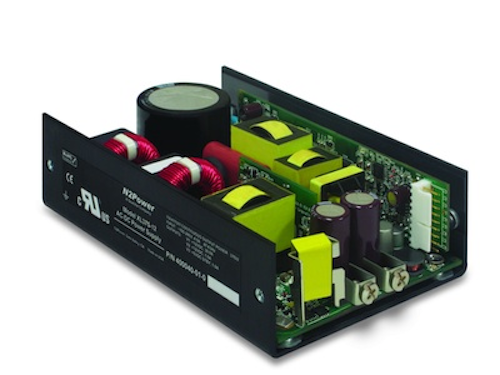 Wrentham, Mass.—Power Sources Unlimited Inc. has announced the N2 Power XL375 Series of single output 375W ITE AC-DC power switching supplies.

The XL375 Series of AC-DC Ultra Small Switching Power Supplies are capable of delivering 375 watts of continuous power in a 3.3" (W) x 5" (L) x 1.50" (H) package with 10 CFM of forced air cooling or 200W convection.

The units are constructed on a printed circuit board with a U-bracket for mechanical support and heat sinking. Features include: all outputs may be paralleled, remote on/off, 5V standby output (1A), 12V aux. output (1A) active PFC 90-265VAC, EMC Class B filtering, active current sharing for N+1 and optional OR-ING Mosfet board.

All models meet USA/Canada UL60950-1:2007/(2nd Edition), C22.2 No. 60950-1-07, IEC 60950-1:2005 (2nd Edition), Europe: 2006/95/EC - "Low Voltage (Safety) directive," DEMKO: EN 60950-1:2006+A11:2009 (2nd Edition) International: IEC 60950-1:2005 (2nd Edition) Safety Standard Approvals.