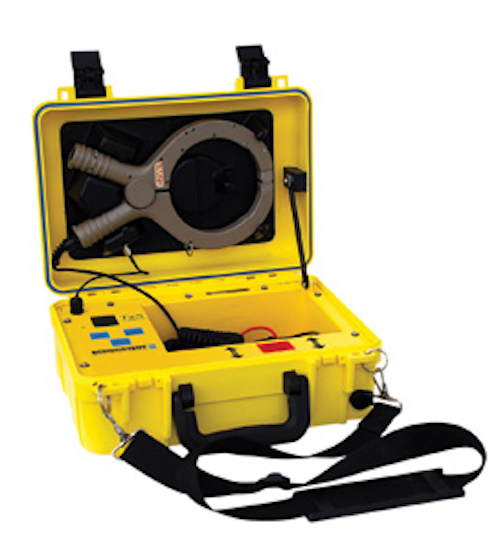 Schonstedt Instrument Co. is pleased to announce the new Tx5 Transmitter for use with the TraceMaster II pipe and cable locator. Quick, powerful and precise, the new transmitter extends the capabilities of the company's proven multi-frequency TraceMaster II by adding the following features:

• 5-watt adjustable power;
• Clear, intuitive display;
• Automatic safety test (ac/dc);
• Rechargeable NiMH battery; and
• Three-year warranty.

The TraceMaster II, with its remote frequency control, is the productivity choice of the professional. It can be counted on for quick, precise location of buried utilities—electric, telecommunications, water, sewer and gas.

For more information about Schonstedt or other transmitters, click here to go to Utility Products' Buyers Guide.

Schonstedt Instrument Co.