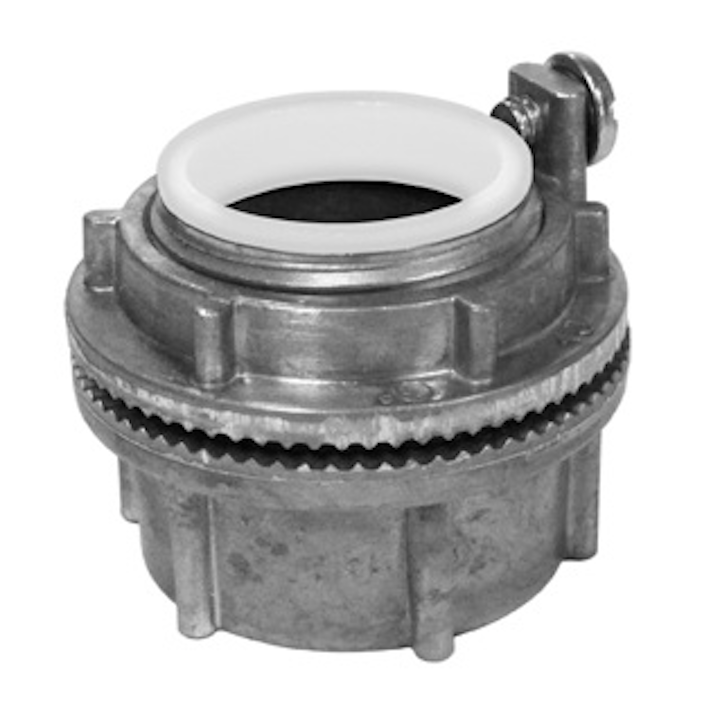 Rosemont, Ill.—Appleton, a manufacturer of hazardous location electrical products, has introduced a rugged new line of die-cast aluminum hubs designed to help engineers better protect enclosed equipment. The hubs securely connect rigid metal conduit or IMC to the threadless opening in an enclosure, providing a true watertight seal and preventing water, moisture, dusts and damaging particles from entering.

Like all Appleton products the hubs offer both quality and versatility. In addition to standard environments, both dry and wet, the hubs can be installed in hazardous industrial locations, making them the ideal choice for areas where flammable vapors, gases or combustible dusts are present.

Corrosion-resistant aluminum construction is featured to ensure superior mechanical protection with an insulated throat to prevent wire abrasion and to reduce wire-pulling effort. An integral O-ring assures a NEMA 4X watertight seal. Smooth, accurately tapped threads and a faster wrenching profile yield simple insulation.

Appleton hubs come in trade sizes ranging from 1/2-inch to 2-inches, in grounding and non-grounding styles. PVC coating is available on select hubs.