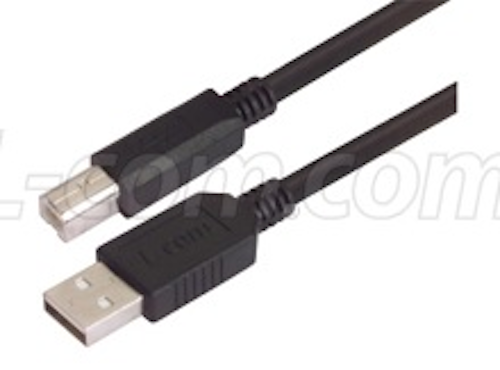 North Andover, Mass.—L-com Inc., a manufacturer of wired and wireless connectivity products, has released high-flex versions of its type A-A and type A-B USB 2.0 cables. The new cables are rated for a minimum of 10,000 bend cycles.

"We're working to expand the use of USB cabling to applications it normally wouldn't work in," said Steve Smith, product manager. "High-flex applications absolutely require this kind of cable."

Standard USB 2.0 cables fail at approximately 1,000 bend cycles. The special bulk cable used in these new assemblies has a polyurethane jacket and high strand-count data and power conductors. The new cables will be available in lengths ranging from 0.5 to 5 meters.