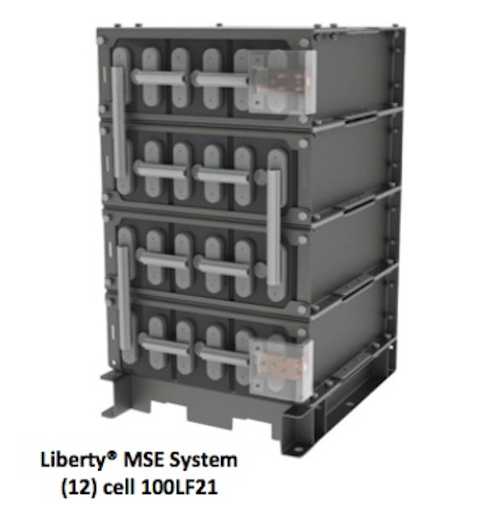 Blue Bell, Pa.—C&D Technologies Inc., a producer and marketer of complete, integrated standby power systems, has announced the Liberty MSE product line, a valve regulated lead acid (VRLA) battery that offers the MSE technology incorporated into a new, global product form factor.

This product features the latest battery technology in a space efficient, cost effective package with capacities from 800 to 1600 ampere-hours. This new product utilizes C&D's field proven, MSE low float current technology to ensure long service life and resulting dependable performance.

Not only does this product offer MSE technology in a smaller cell size form factor, it also offers a lower cost alternative to our energy efficient, market leading msEndur II product while still providing long life and reliability. This latest battery technology targets global markets that are searching for a cost effective valve regulated lead acid battery line that can be used in telecommunications, long duration UPS and energy and infrastructure applications.

This new product utilizes C&D's MSE battery technology for optimizing footprint, performance, reliability and ease of maintenance in a low cost module that can address the current and emerging needs of the current market. Its form factor allows Liberty MSE to directly replace competitive products while reducing the required site footprint.

C&D Technologies provides solutions and services for the switchgear and control (Utility), telecommunications, and uninterruptible power supply (UPS applications). C&D Technologies engineers, manufactures, sells and services fully integrated reserve power systems for regulating and monitoring power flow and providing backup power in the event of primary power loss until the primary source can be restored.

For more information on C&D Technologies or other battery information, click here to go to Utility Products' Buyers' Guide.