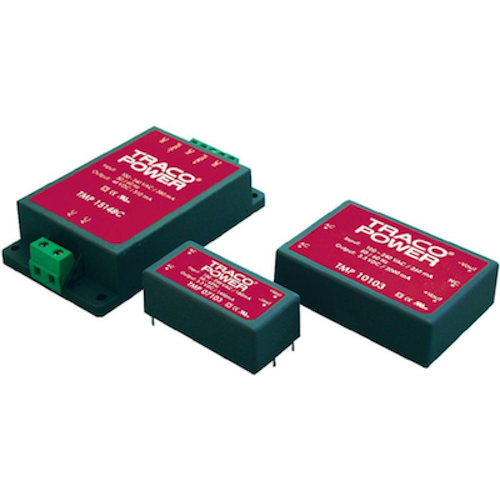 Wrentham, Ma.—Power Sources Unlimited Inc. announces the Traco Power TMP 4–10 watt ac-dc converter series. The TMP series of ac/dc power modules is a new range of fully encapsulated power supplies in an ultra-compact module. They feature easy chassis mounting with screw terminal block connection or direct PCB mounting with solder pins.

Full compliance with International safety standards for industrial control equipment qualifies the products for worldwide markets.

These power supplies offer a cost effective solution for many space critical applications in commercial and industrial electronic equipment.

EMI meets EN 55022, Class B and FCC, Level B. with a three-year warranty.