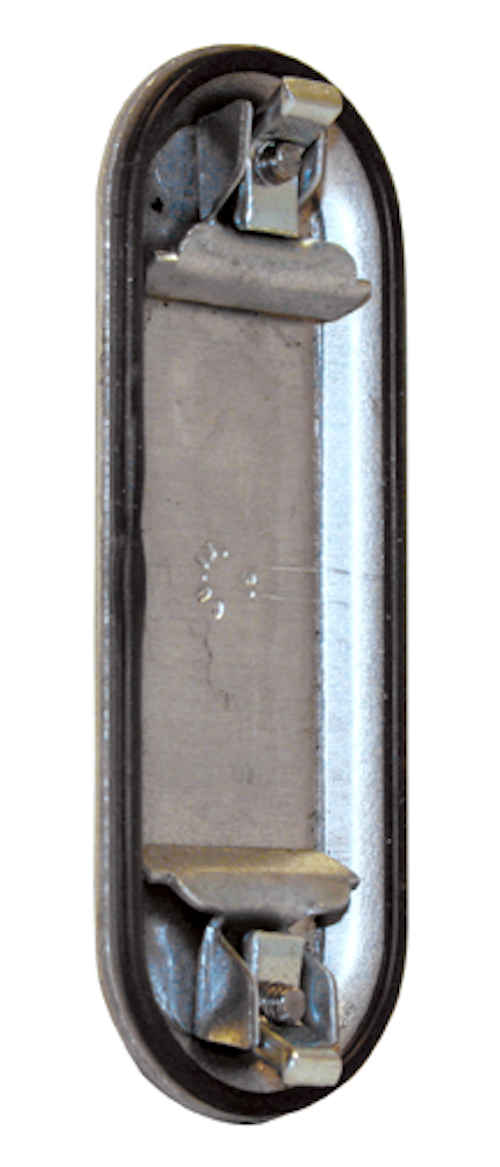 Rosemont, Ill.—Clip-On Form-IN-Place conduit body covers from O-Z/Gedney are cited to provide unmatched sealing protection, while allowing facilities to benefit from reduced inventory parts and money-saving faster installation times. The covers fit all new or previously installed Form 7-style conduit body configurations in sizes from 1/2-inch to 4-inches.

An integral gasket seal prevents electrical wiring from being exposed to moisture and solvents. Because it takes the place of a separate removable gasket, the gasket helps reduce the number of parts a facility will have to keep in-house. In addition, the covers simplify overall conduit system installation by eliminating the need to align, assemble and install a separate gasket in every conduit body. The covers can be removed and re-installed for years of use. Captive pan-head screws deliver excellent screwdriver torque and Clip-On clips for secure seating.

O-Z/Gedney Clip-On Form-IN-Place covers are made from stamped steel with a zinc pre-galvanized finish, making them exceptionally corrosion- and weather-resistant. They are UL listed and CSA certified for wet locations.