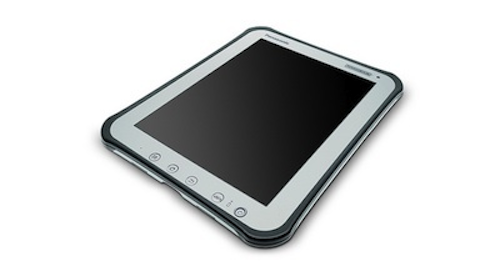 Secaucus, N.J.—Panasonic Solutions Co., provider of collaboration, information-sharing and decision-support solutions, has announced its plans to deliver an enterprise-grade Android tablet to the market in the fourth quarter of this year. The new Toughbook tablet will address a current gap by delivering a product designed with security, functionality and real-world reliability in mind. By delivering this purpose-built business solution, the new Toughbook tablet will appeal to a wide variety of users.

"Enterprise customers are very interested in the tablet market, but have been frustrated by the lack of appropriate solutions," said Rance Poehler, president, Panasonic Solutions Co. "The vast majority of tablet devices are engineered for consumers and don't offer appropriate levels of security and durability or the functionality needed for business use. Like all Toughbook products, our Toughbook tablet will be designed and constructed with the mission-critical mobile user in mind."

From a functionality standpoint, the Toughbook tablet will avoid the typical glossy screens—found on current tablet offerings—that are all but unreadable in outdoor environments. The Toughbook tablet will include a high brightness, daylight viewable screen so that mobile workers can easily see critical data and operate the device regardless of lighting conditions. The new tablet will also include an active stylus, allowing mobile workers in sales, customer service and mobile point-of-sale environments to capture signatures on the device's 10.1" XGA multi-touch display.

Enterprise-class mobile computing requires a heightened level of device security that is not currently available in today's tablet market. To address this need, the new Toughbook tablet is being designed with security embedded at the hardware level.