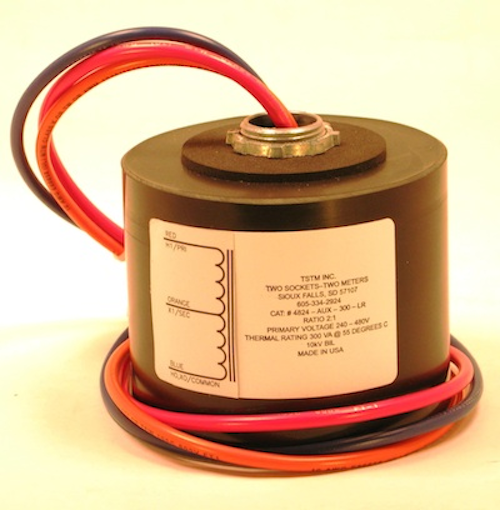 Sioux Falls, S.D.—TSTM Inc. has recently introduced a higher VA (300 VA at 55C) version of its line of auxiliary power transformers many refer to as "hockey pucks" because of their black cylindrical shape. This larger VA design enables its use on loads where the VA burden exceeds the capabilities of our standard auxiliary power transformers.

These larger transformers share a conduit fitting with their smaller cousins that makes installation on the outside of a meter socket or other electrical cabinet easy. If there is room in the cabinet interior, the transformer can simply be placed in any convenient location. These compact and efficient toroidal type autotransformers make wiring to AMI/AMI devices or other loads much less difficult and time consuming than conventional transformers.

The design of the transformers also enables them to pass power line carrier signals, making them ideally suited for virtually any power line carrier based device.