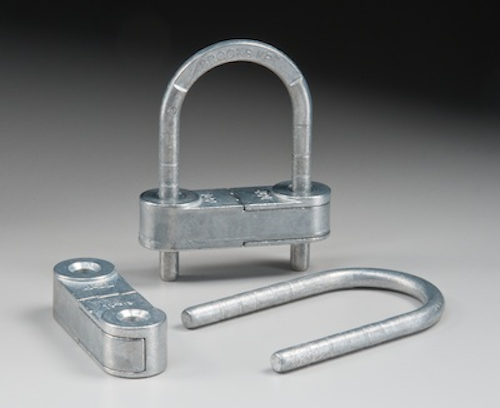 Farmington Hills, Mich.—Brooks Utility Products, a supplier of metering security products for the electric utility industry, is pleased to introduce the newest item in their line of products. The BROOKS KP (keyless padlock) installs easily without tools, secures tightly and cannot be broken without a cutting tool. This alternative to traditional, more costly keyed padlocks is also made from a corrosion resistant zinc alloy for maximum life and security integrity even in harsh climates.

Designed to prevent unauthorized entry into energized cabinets, the keyless lock consists of a hasp and body that simply join together. No tools are required, making installation fast and easy, keeping tampering at a minimum.

Competitively priced, BROOKS KP is a simple, cost-effective answer to the utility industry's revenue protection and security needs.

"We are pleased to bring to market yet another innovative product specifically designed for the unique requirements of gas and water utility systems," said Jeff Hanft, President of Brooks Utility Products. "Meeting the needs of our growing customer base with easy–to-use, effective and affordable solutions is our main objective. The BROOKS KP delivers on all fronts".