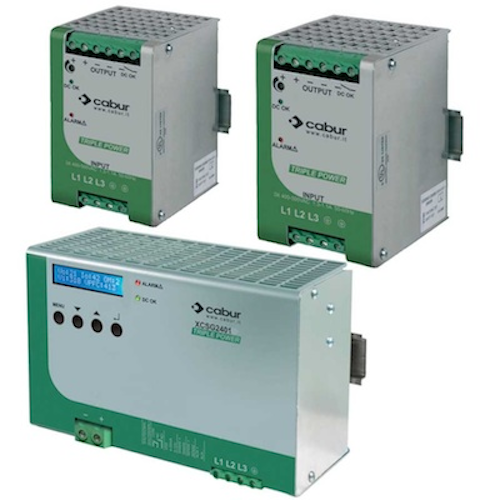 Mechanicsburg, Pa.—Automation Systems Interconnect Inc. (ASI) has updated its line of three-phase input DIN rail mounted power supplies with an active surge suppressor and inrush current limiter to protect the power supply from network voltage surges.

One of the key features of this new family of three-phase power supplies is the user selectable output protection. The user can easily select hiccup or constant power protection based on the application.

The 24 Vdc power supplies are available in 10, 20, 30, 40 and 100 amp versions and can be wired in parallel. The 48 Vdc are available in 10,15, 20 and 50 amp versions. All power supplies have both output overload and short circuit protection and are housed in fully enclosed touch-safe enclosures.

Additional features such as power loss alarm, front panel LED status indication, adjustable output, compact package design, and 100 percent factory tested make the power supplies a very good choice for industrial control applications.