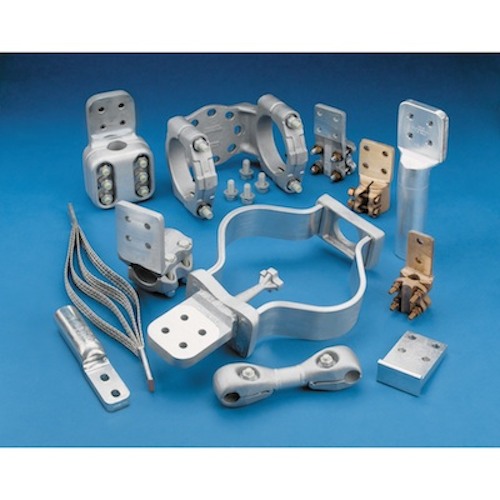 Memphis, Tenn.—Homac Substation Connectors from Thomas & Betts offer a comprehensive selection, including connectors for extra high-voltage (EHV) applications up to 500 kV, and custom design services that employ the latest engineering technology, such as three-dimensional modeling and printing.

"Homac Substation Connectors are available in a wide range of cable and pipe sizes for welded aluminum, bolted aluminum, bronze and EHV applications," said Mike Cawood, product manager for Thomas & Betts. "In addition to more than 10,000 catalog items, Homac provides custom products. Using three-dimensional modeling and printing technology that enables rapid prototyping, and coupled with our Computer Aided Machining (CAM) capabilities, we are able to respond quickly to challenges requiring custom solutions. We are also able to conduct Finite Element Analysis (FEA) to determine how a design will react to variable field conditions"

Homac facilities, which are ISO 9001:2008 certified, also provide prefabrication services, including cable jumpers, A-frames and sectionalized sub-assemblies.

"Using our certified welders, we can assemble and weld components in the controlled environment of the factory," Cawood said, "providing high quality welds and saving installation time on the jobsite."

Another service is the Advanced Homac Part/Project Builder Console, an online tool that enables customers to identify the correct Homac part number by selecting from a series of features or by cross-referencing a competitor part number. It also will furnish PDFs from the catalog and bills of materials in Excel format.